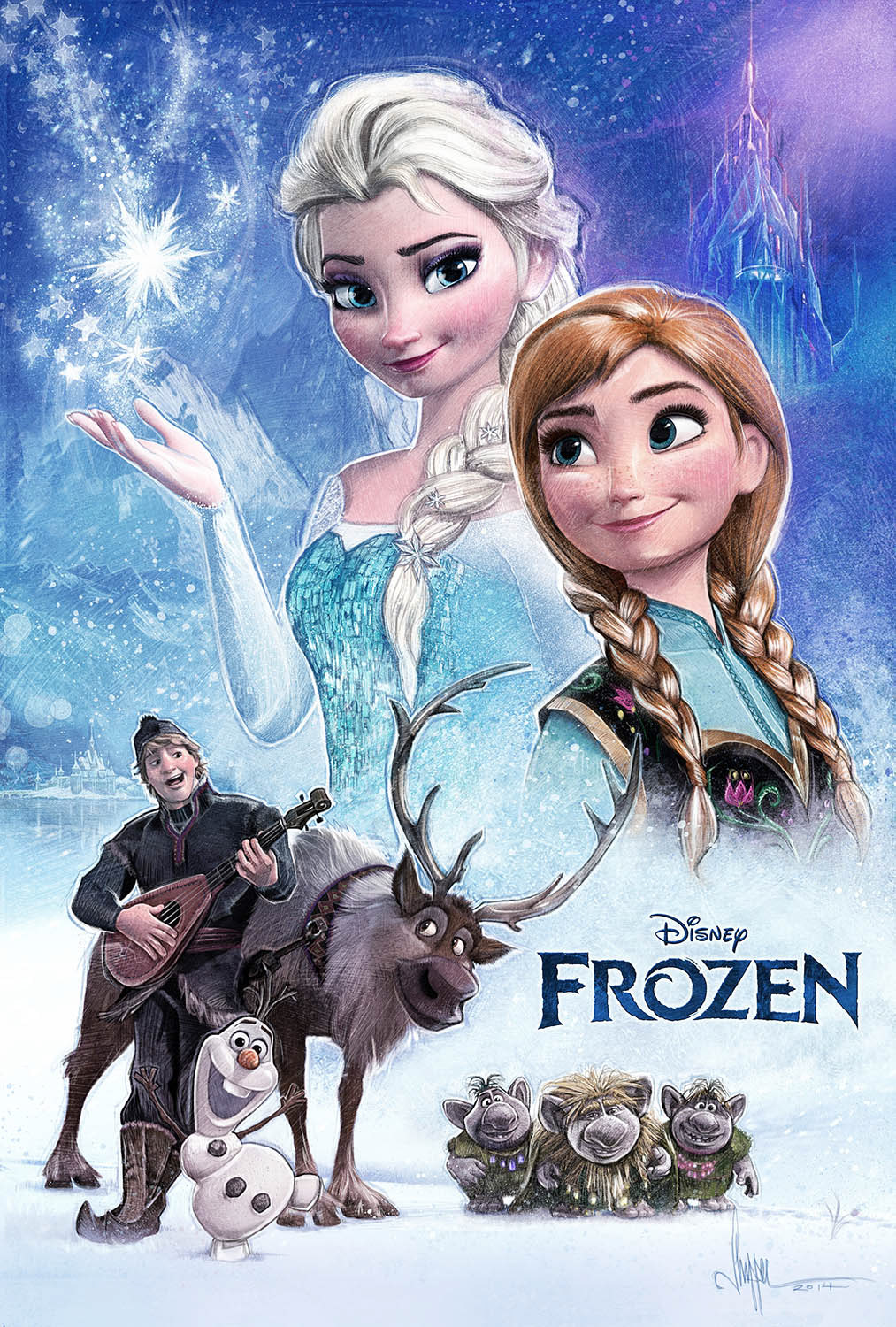 It is very possible that every little girl who has seen it, loves Disney's Frozen
...
and sings the songs almost 24/7 ...
I'd be lying to you if I didnt say I was a fan too.
I made a promise to my little girl, for her Birthday I would illustrate a Frozen movie poster to hang in her room ...
I hope you like it too! ///PS