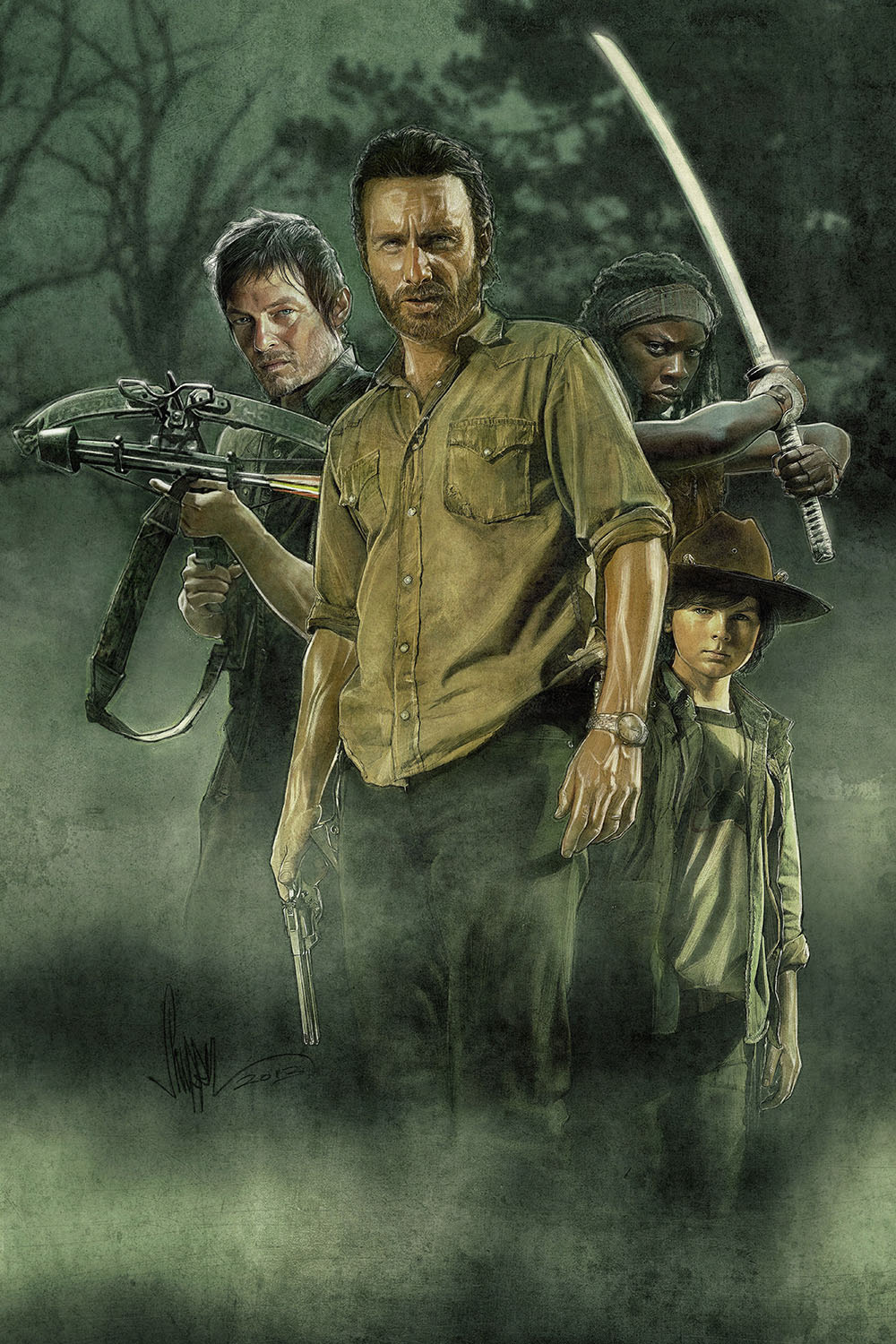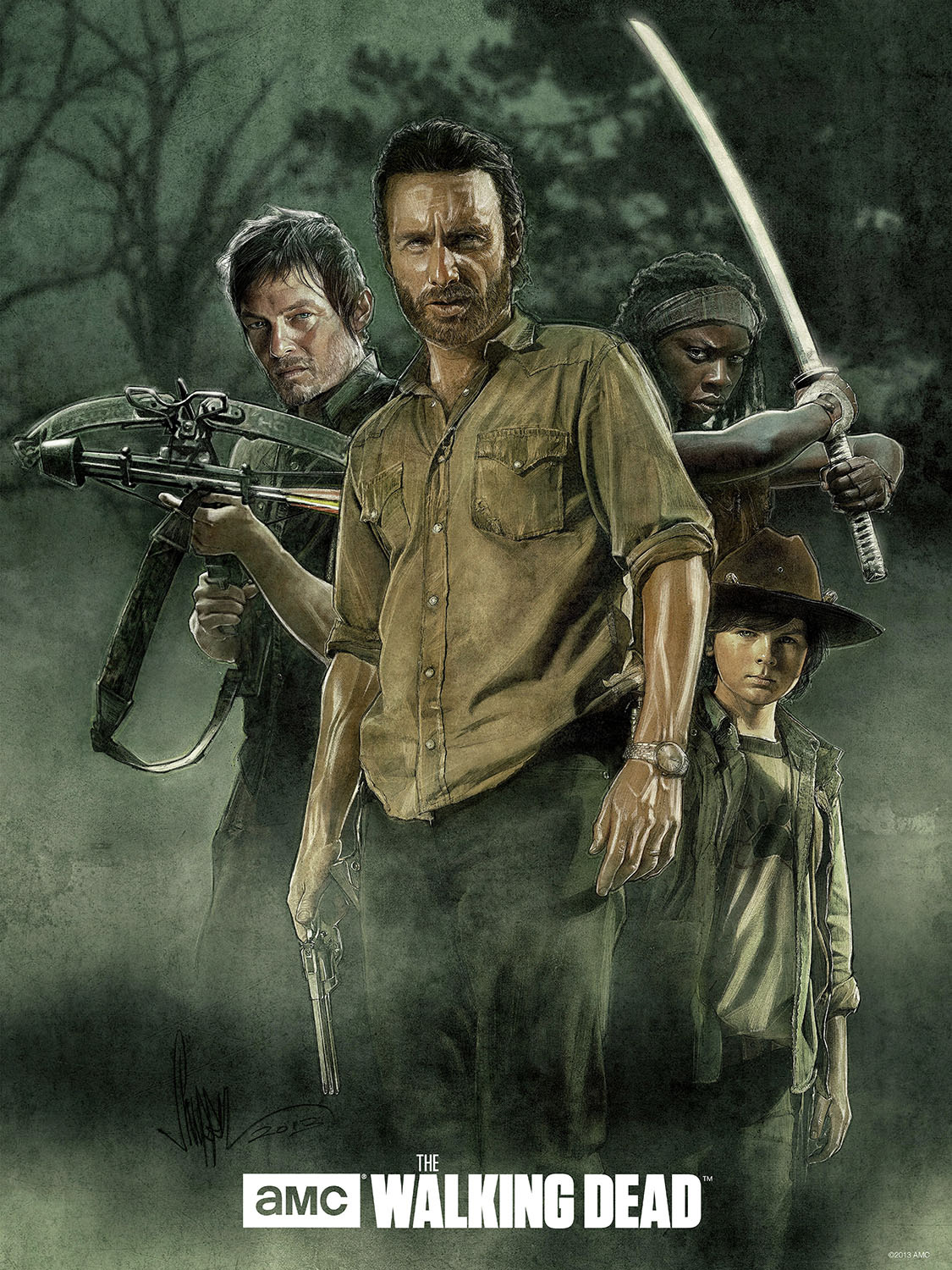 Hero Complex Gallery has been hoarding for the zombie apocalypse as they prepare to announce their biggest exhibition of the year….invading Los Angeles on Friday, October 11th, from 7-10pm, on the eve of the Season 4 premiere, Hero Complex Gallery celebrates:
AMC's The Walking Dead!
As millions of fans await the return of one of the most talked about television shows in the world, venture with us into the post-apocalyptic universe of AMC's The Walking Dead. Artwork will be inspired by the group's struggle to survive, fighting against the dead, fighting against the living, and even fighting themselves.
Join us as we journey into the post-apocalyptic universe of AMC's The Walking Dead!
As a relative newbie to the show, I honestly had avoided the series even though it was extremely popular, I've never been a big Zombie fan, but due to being asked to join in on this project with HCG and AMC I found myself renting season one, watching it in 5 days, then renting season 2 and watching it over a weekend... I am hooked! What I loved so much about the story is that it is about the people, their characters and relationships, dealing with a reality that the World as they know it has pretty much come to an end...
I knew then how I wanted to tackle this piece... focusing on the Heroes, the people.
I recalled Drew Struzan creating a Zombie heavy SDCC poster for Season 1... I saw that and thought, well, thats what our heroes are facing right there... how about we show the zombies point of view in this one...