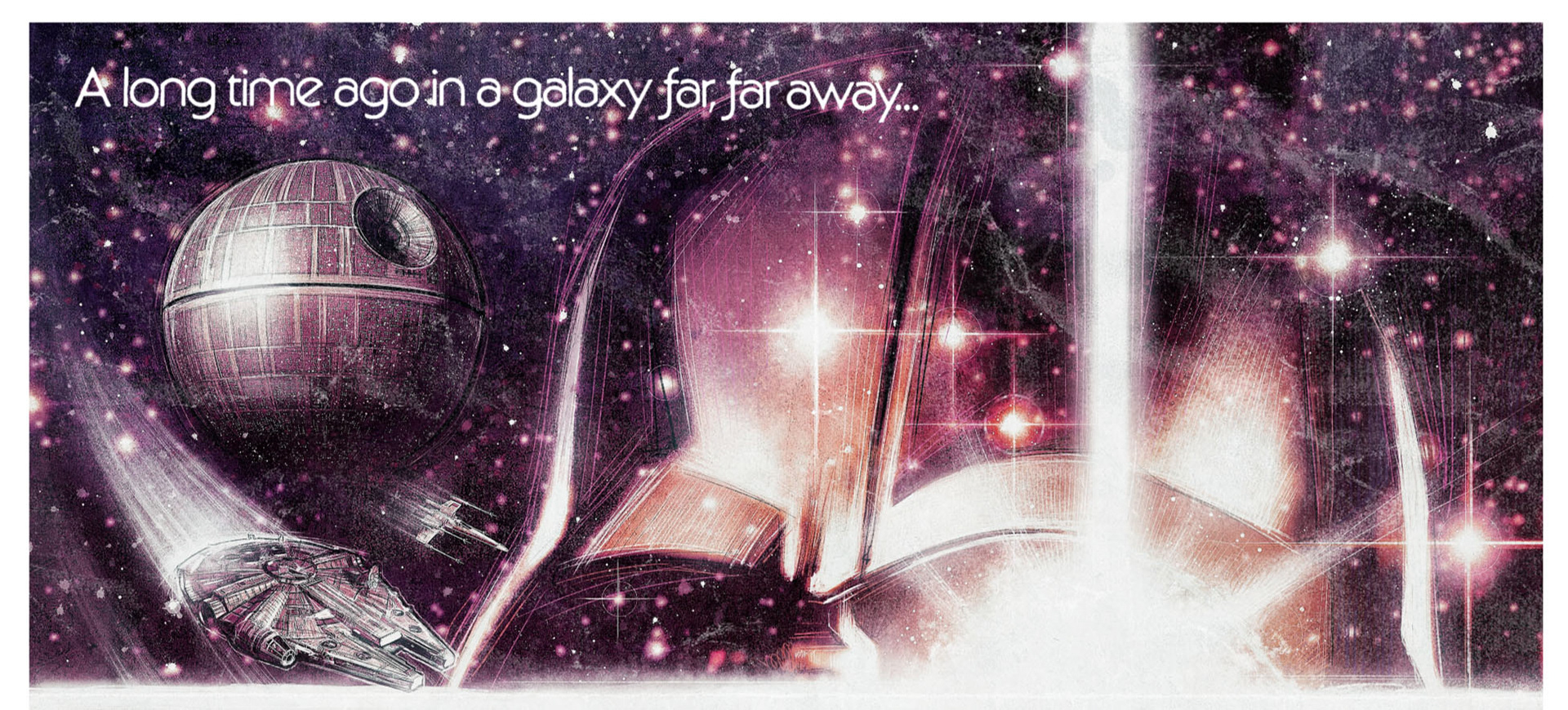 Earlier this year, I was asked to reinterpretate the classic Hildebrandt/Jung Poster for a new Art trading card set for Topps Inc. 
Star Wars A New Hope -  Illustrated.
When they first 
contacted me about this Official

Star Wars

project (this will be my third Star Wars project with Topps), part of me was screaming

YES!!

while the other was hesitant about even trying to reinterpretate this CLASSIC film poster… I was swayed by them to go for it using my style of illustration… Along with 8 other selected artists who have each contributed their re-imagining of what is possibly one of the most well known film posters in history...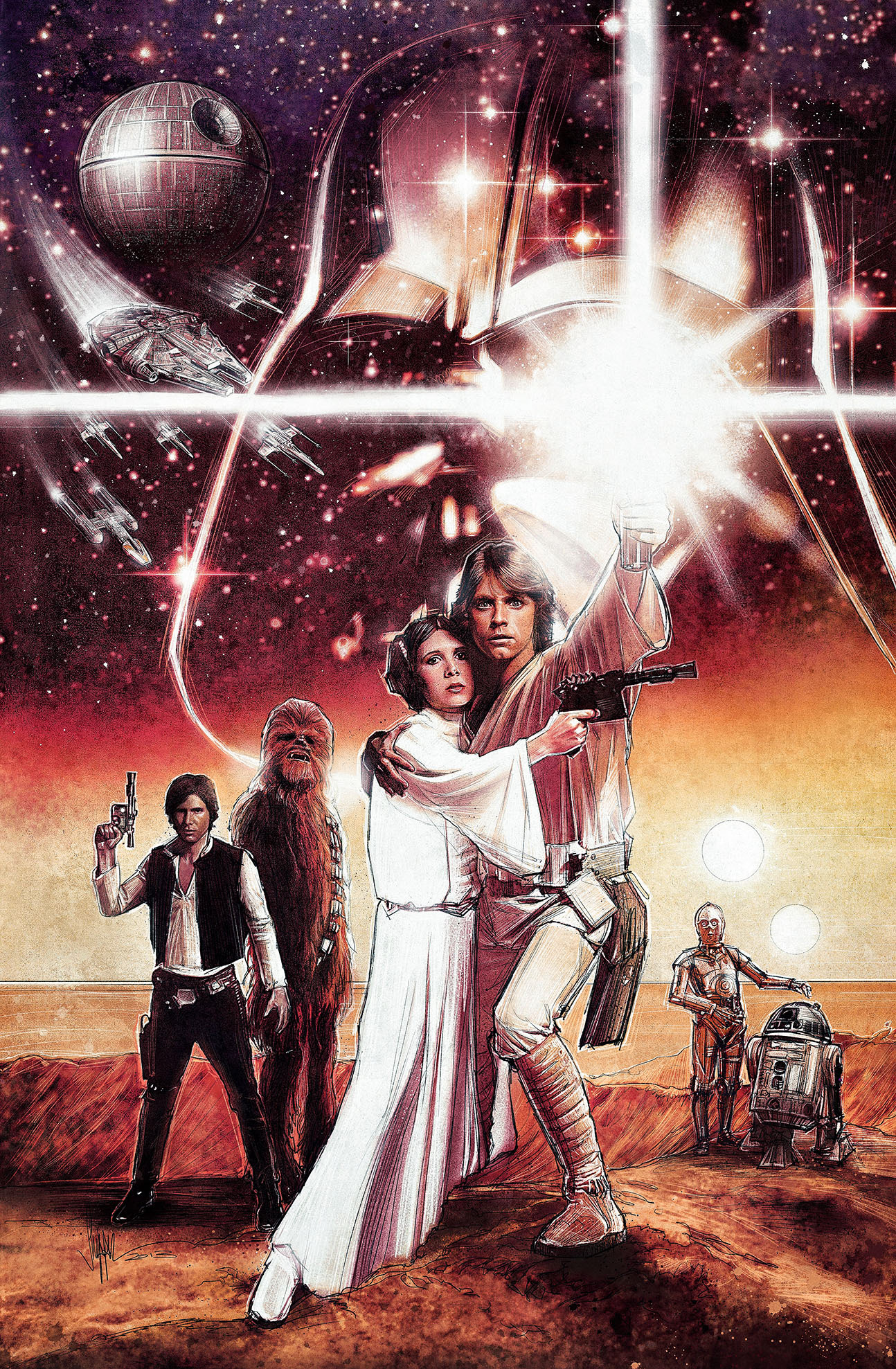 I wanted the finished illustration to have a rough feel to it with lots of quick line marks - and as the final printed product was only going to be trading card size, I wanted some of the style to come through when printed so small... Therefore using the comprehensive illustration style I usually use to provide roughs for clients, (clients have actually told me they thought it was the final art more than once) I went ahead and created the piece for the card set as above.
I really wanted to see how the comp was going to work with the Star Wars logo and billing in there, so looking at the original posters I took the elements, resized  and dropped them in there, added the nostalgic white border, some dog eared poster dents and creases to complete the feeling I was after for a poster from a long time ago in a galaxy far far away...