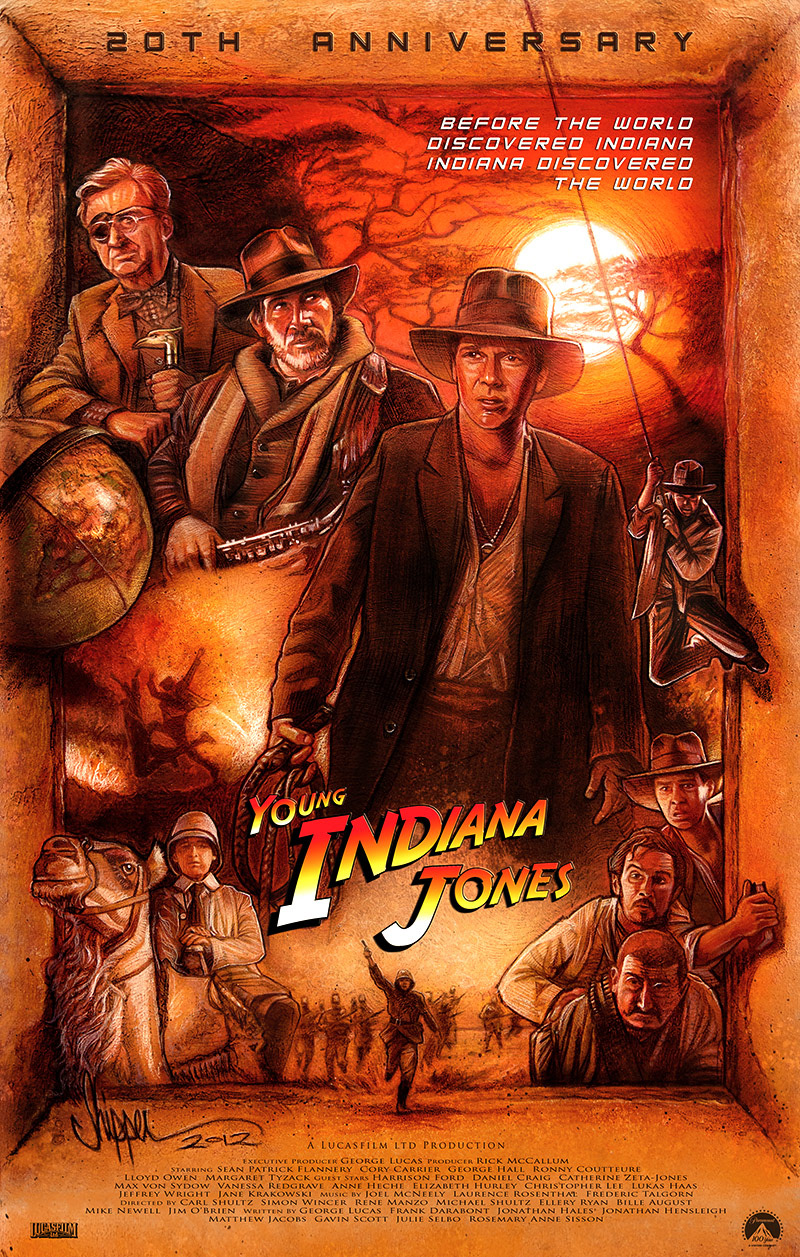 I recently created a Young Indiana Jones poster illustration that celebrates the 20th anniversary of the ground-breaking Young Indiana Jones series.
As you all know I am a huge Indy fan, and I have always been a fan of the show too!
Here's what the client had to say:
"Paul's work surpassed our expectations. The movie style poster captures the excitement and adventure of Indy's exploits throughout the series plus the tagline from the series "Before the world discovered Indiana, Indiana discovered the world"."