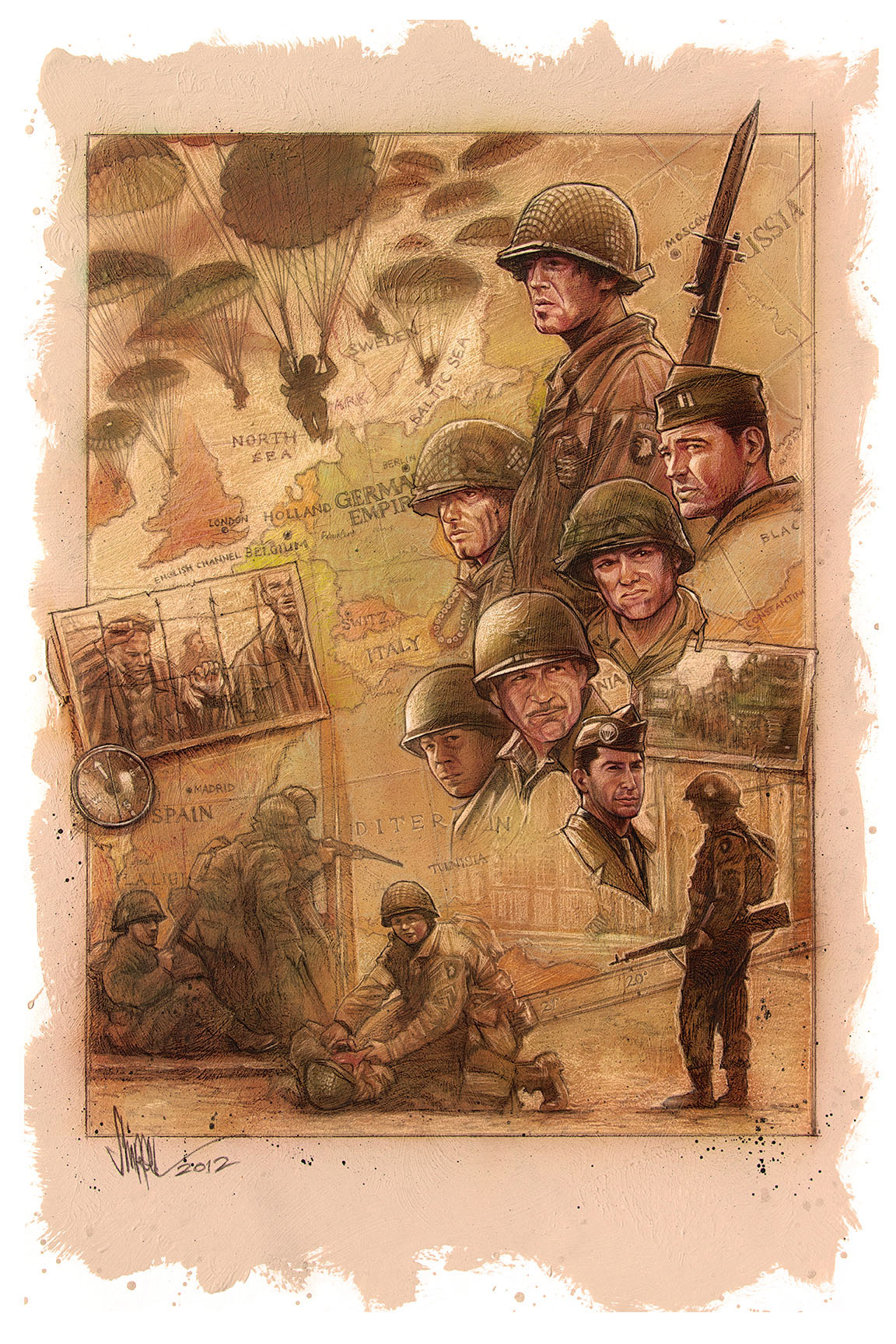 "More Than You Imagined: Art Inspired by Premium Cable"



September 7th up until September 28th and its for a good cause too!

The Michael J Fox Foundation for Parkinson's Research…
I chose 2 shows from

 HBO: Band of Brothers and Flight of the Conchords



Band of Brothers was an absolutely jaw dropping series that I could not miss when it airedand Flight of the Conchords had to be done as I am living in New Zealand and the show was filmed in NYC so it was a no-brainer!
Giclée prints will be on display/for sale and a small print run of both paintings will be available first come first served...