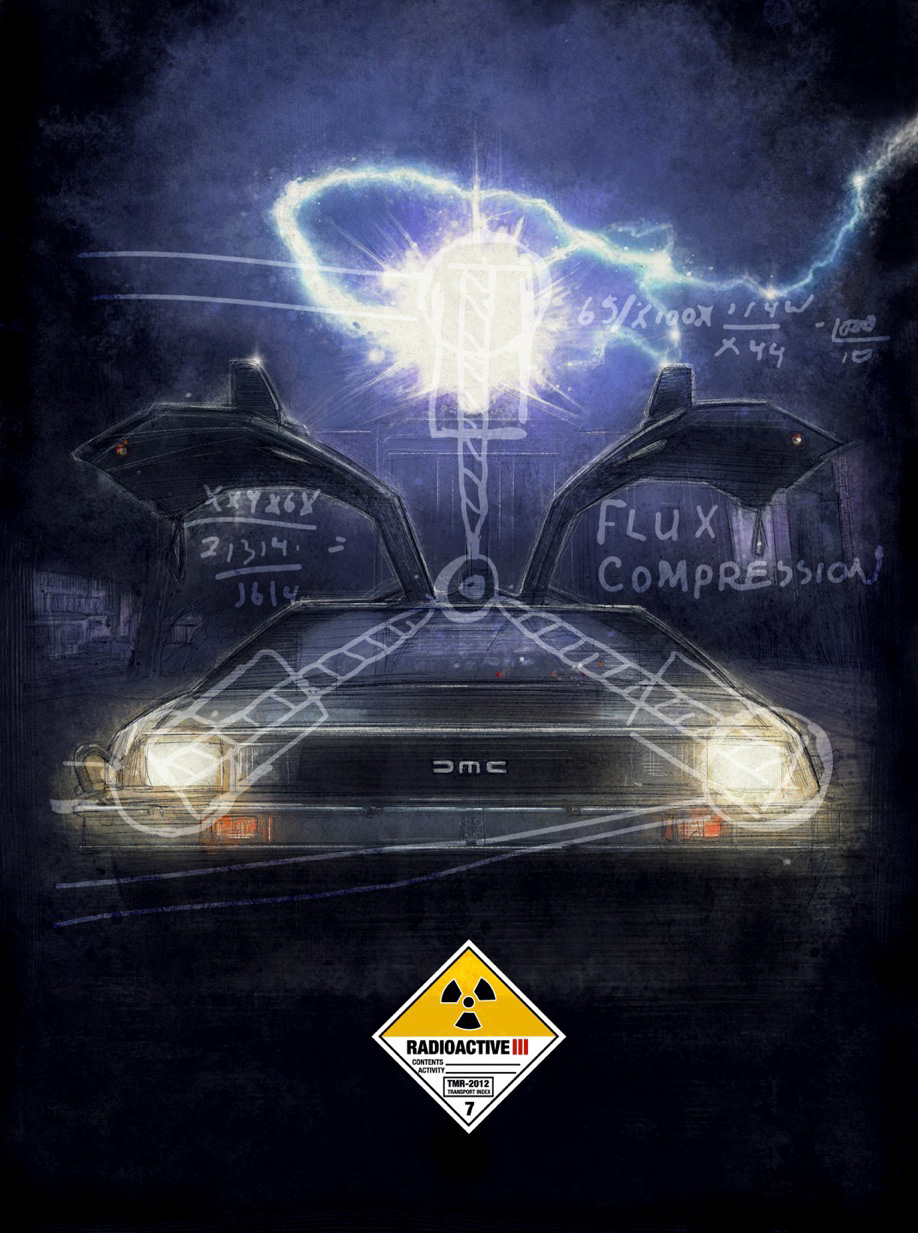 Illustrating the DeLorean Time Machine from Back to the Future has always been up there on the list ever since I first set eyes on the iconic posters by Drew Struzan. I recently had the
 opportunity to fulfil that dream... Voted one of the all time greatest gadgets in the film universe I thought it fitting to choose this as my subject. I ending up briefing myself... How do I get the essence of the iconic car, the 1.21 gigawatts of power needed to fuel the Time Circuits and the beginnings of the device all in one image?....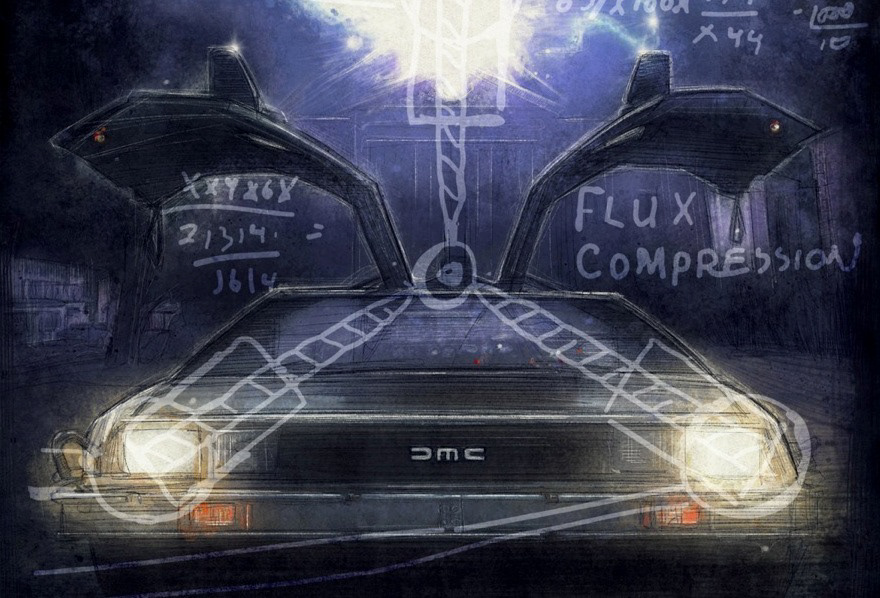 The Variant edition of the print adds to the composition bringing the very first sketch of the Flux Capacitor based on the original Doc Brown drawing and helps complete this triangulated image... Adding in the radioactivity of the Time Machine with a warning sticker based on the one shown in the movies...
I recreated the radioactive sticker based on a prop from the film using Adobe Illustrator.