SIN CITY
A DAME TO KILL FOR
OFFICIAL PREMIERE 
SCREENPRINT POSTER ART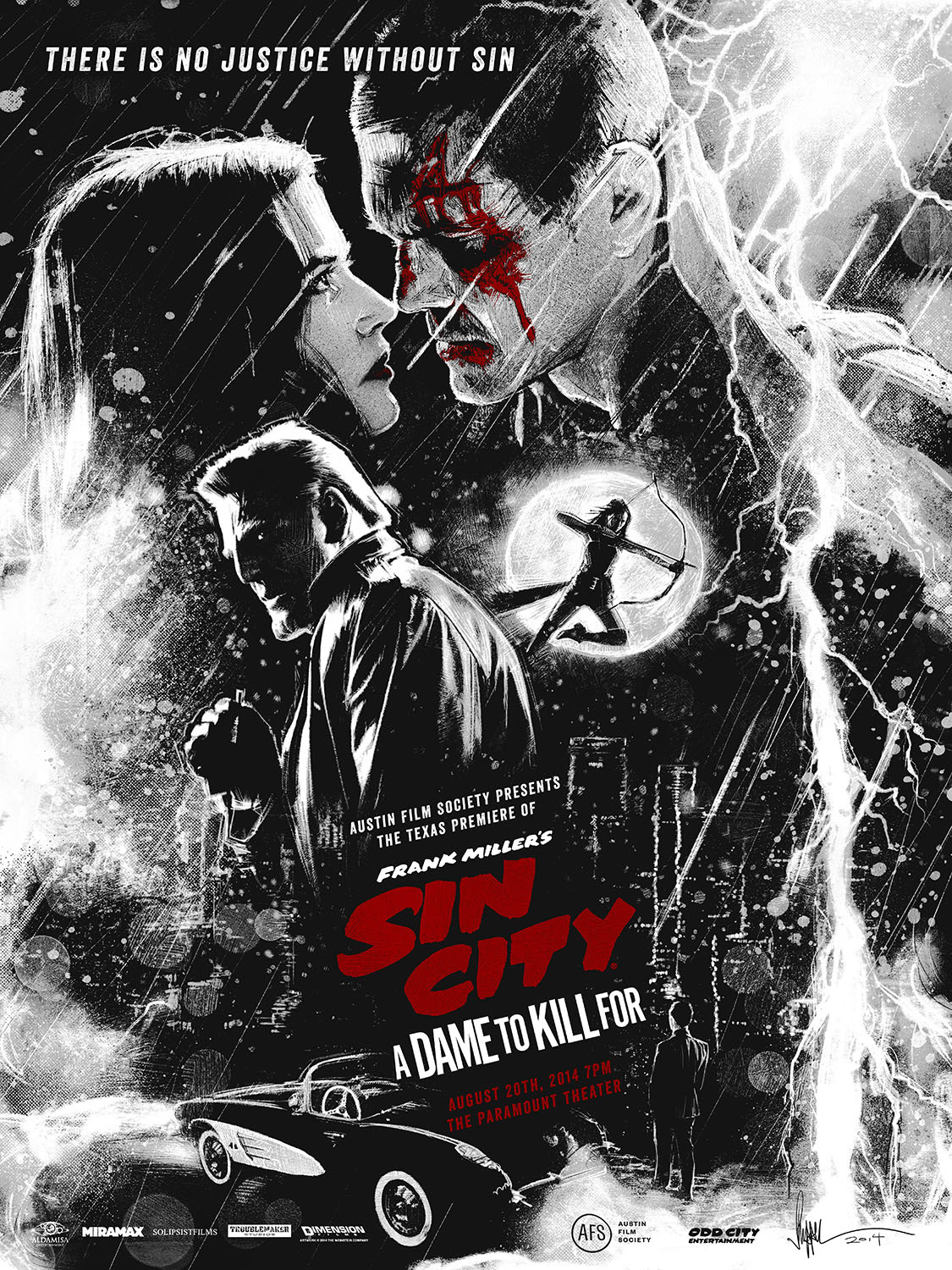 Release Date: 08/20/2014
Artist: Paul Shipper
Title: Sin City A Dame to Kill For
Size: 18×24
Numbered edition
Run Size: 200
Printed by: D&L
Details: 4 colors, 1 metallic
Price: $45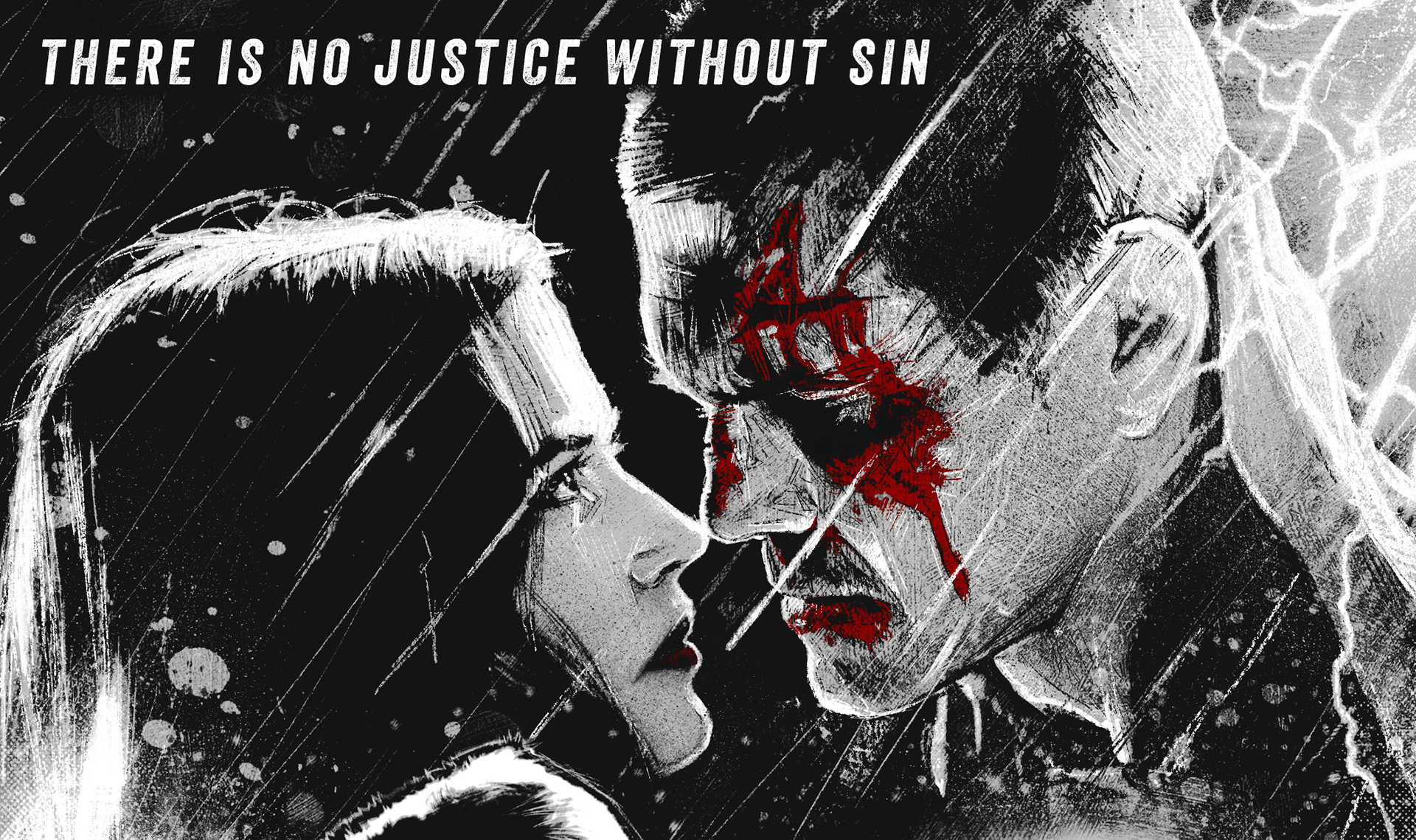 In partnership with the 
Austin Film Society (AFS)
and
Odd City
, I am proud to announce my limited edition screen print of 

SIN CITY: A DAME TO KILL FOR 

The Robert Rodriguez/Frank Miller follow up to 2005′s SIN CITY has been much anticipated. SIN CITY is often considered Miller's seminal work, and A Dame To Kill For may be the most beloved of all the SIN CITY stories.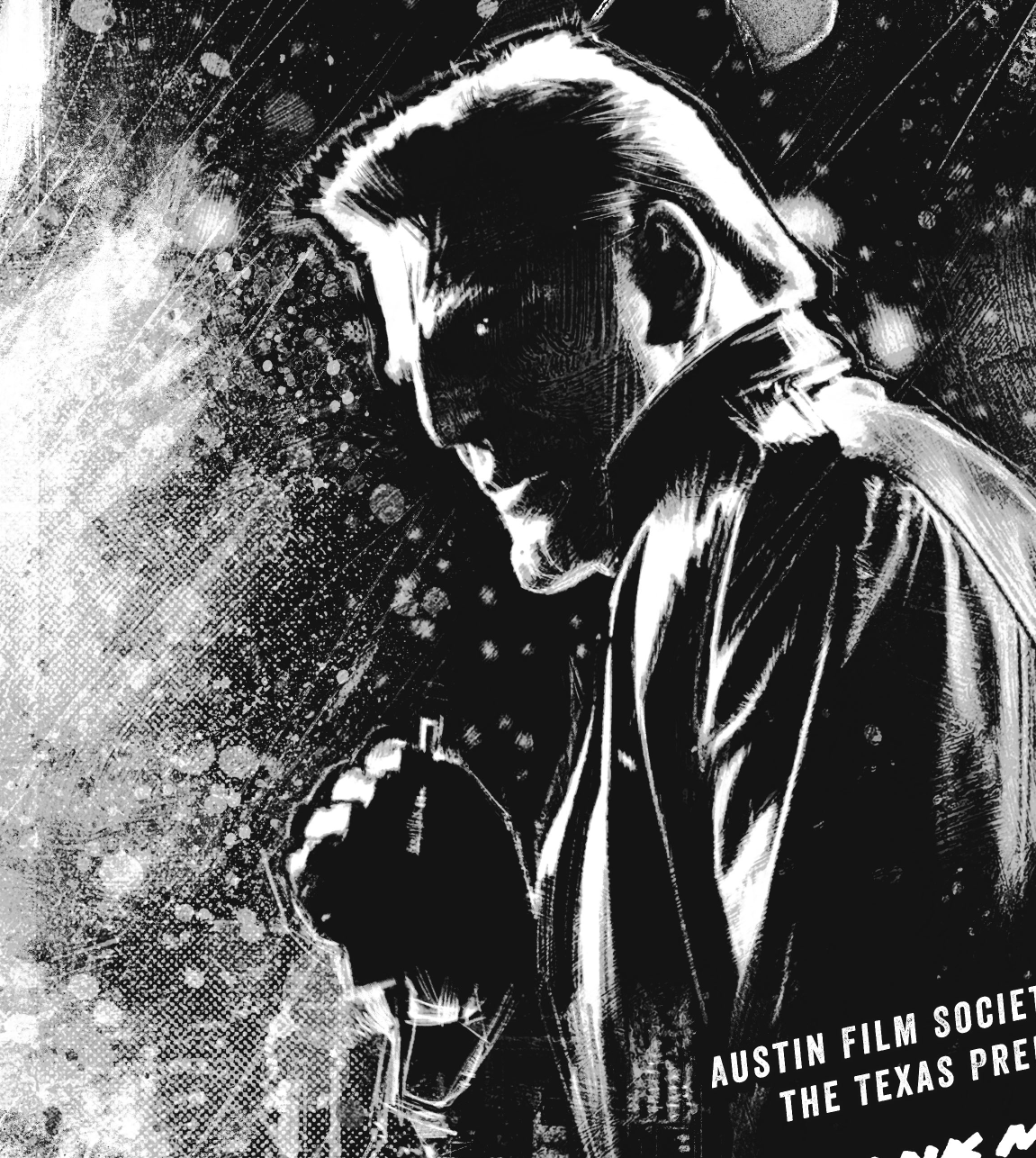 SIN CITY: A DAME TO KILL FOR

 has it's Austin premiere Wednesday

August 20th

at 7pm at The Paramount Theatre, with 

Rodriguez, Miller and Steven Tyler

of Aerosmith in attendance. In order to purchase a print that day you mustpurchase a ticket to the screening. Odd City will have the prints for sale at the after party event. If there are prints still available after the event, they will go

on sale Friday August 22nd 

on the Odd City Store at a random time.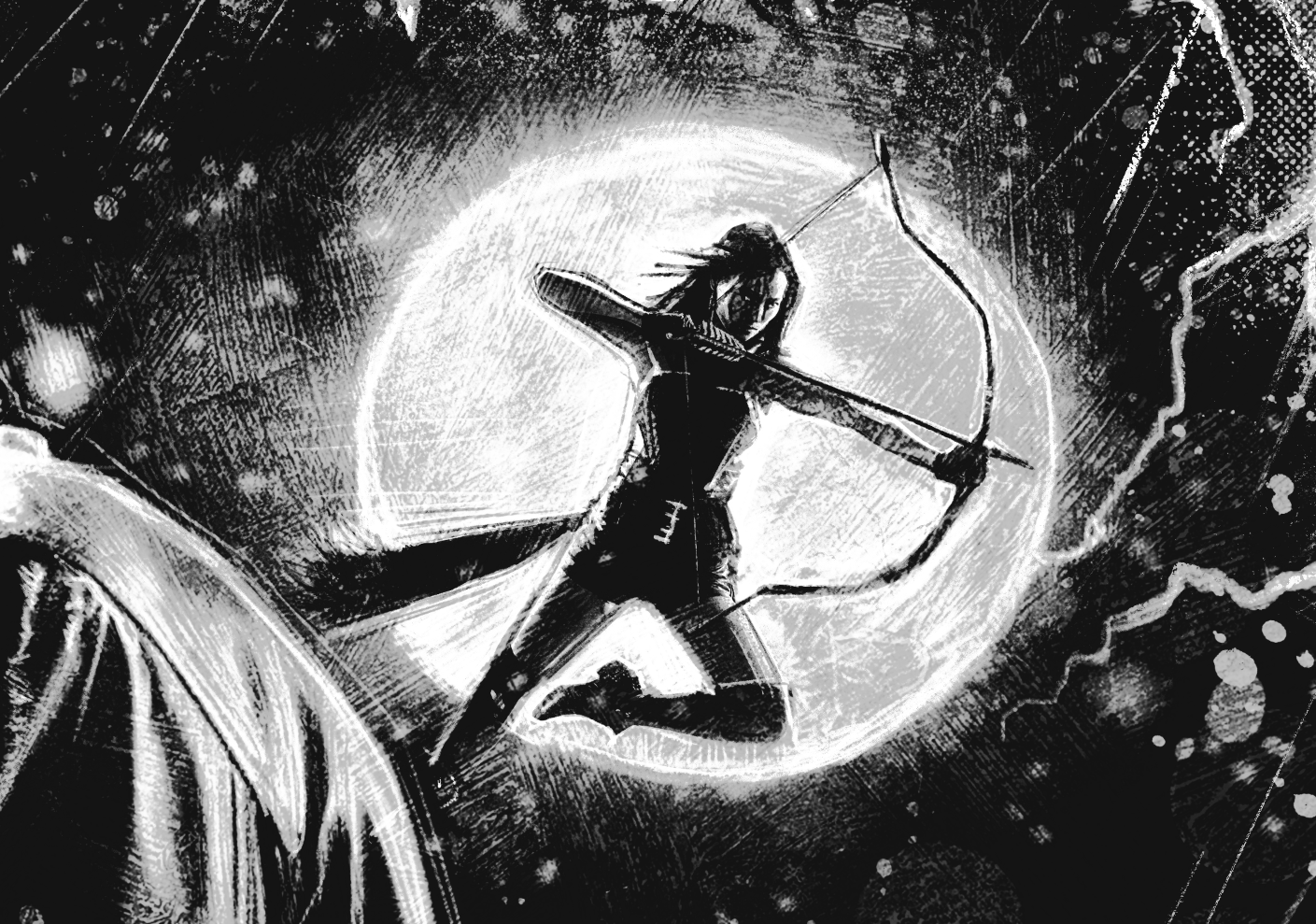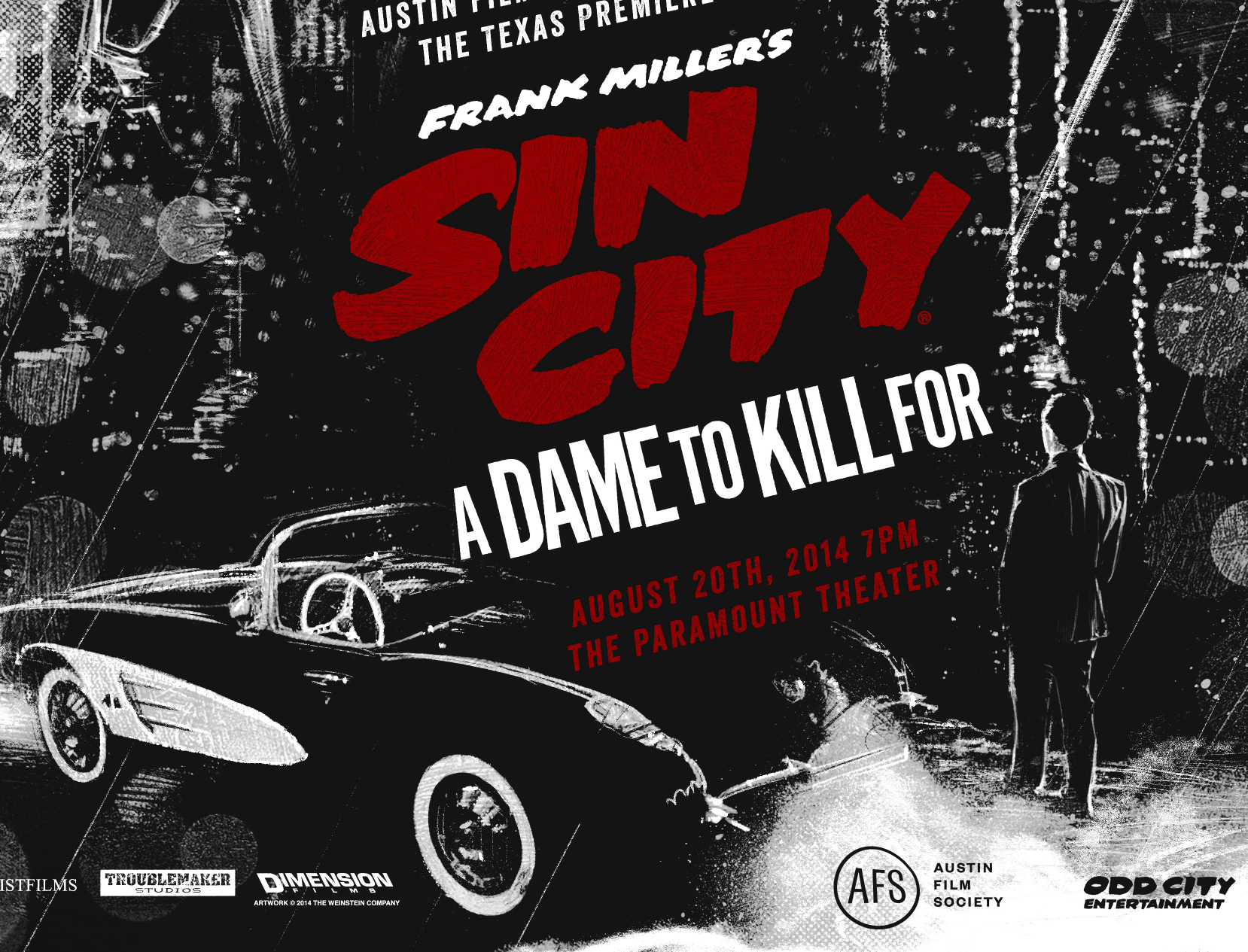 "When I was asked to create a poster for the Frank Miller/Robert Rodriguez Sin City sequel, I was excited by the graphic nature of the film and its origins. The simplistic yet complexly rich approach of the black, white and red palette of the film is something that lends itself to the poster design. It's also worth noting that this is my very first screen-printed poster! The original concept of the poster was loosely based on the original 1944 poster for Double Indemnity with the embrace of a man and woman being very prominent in the design."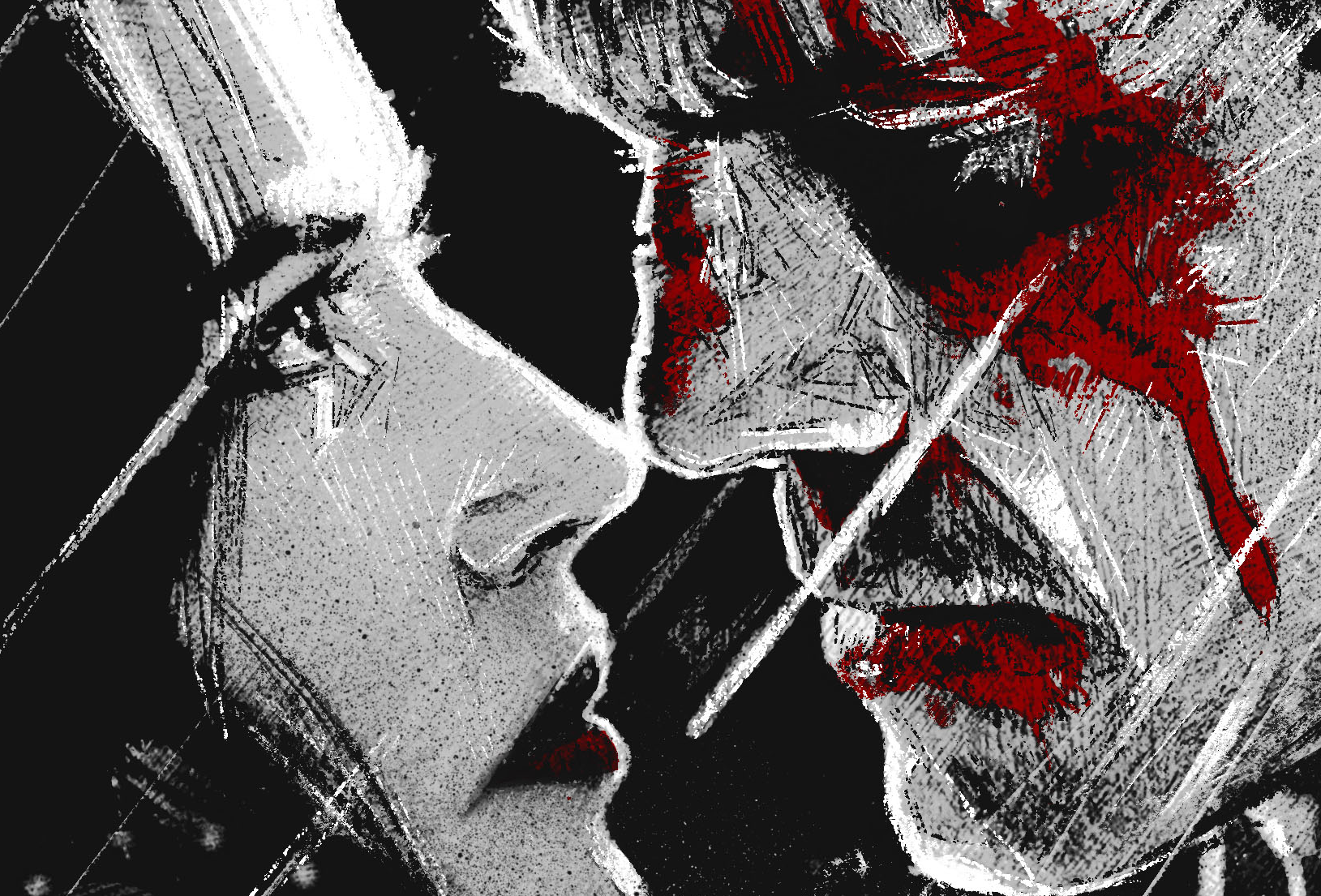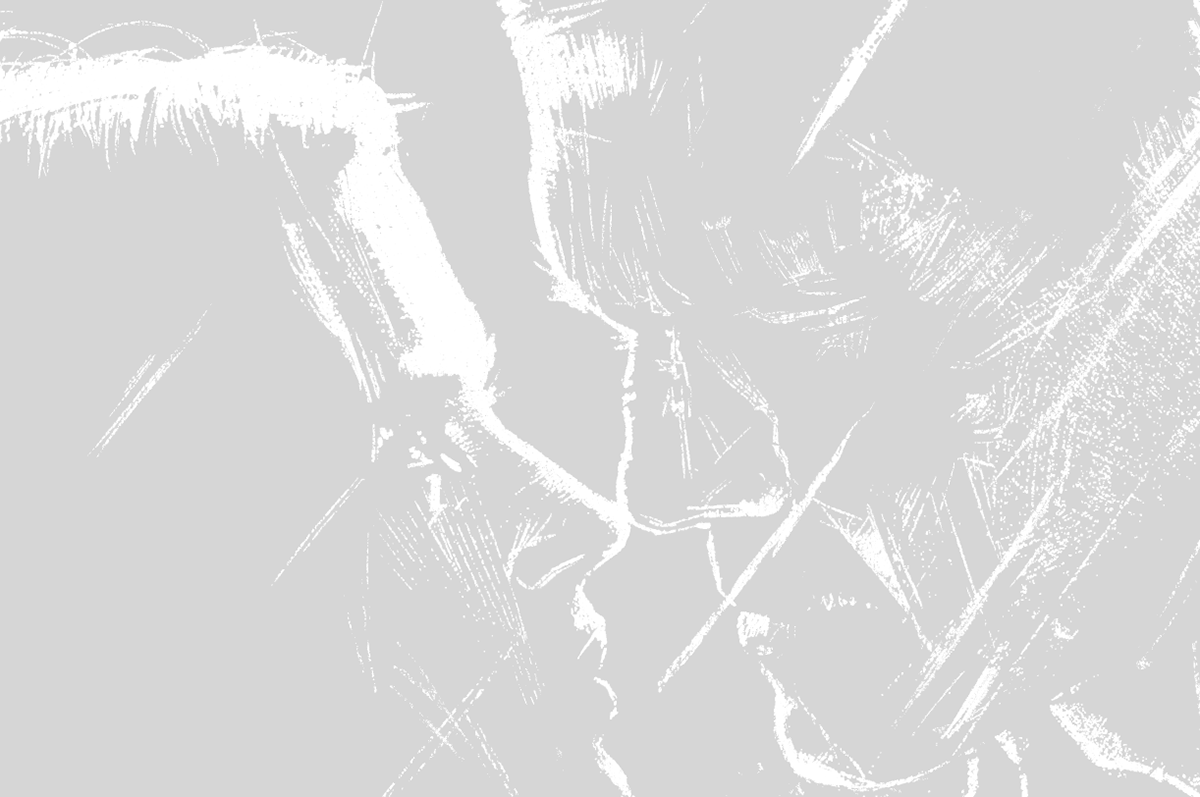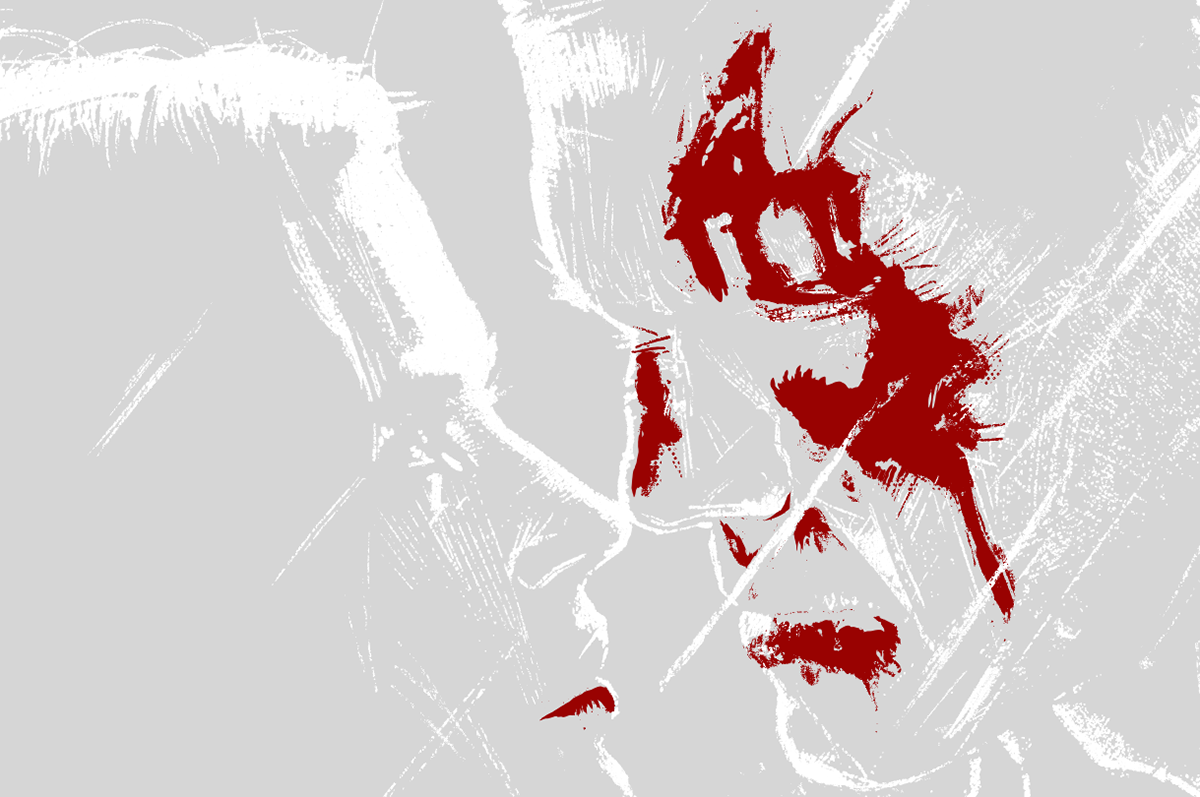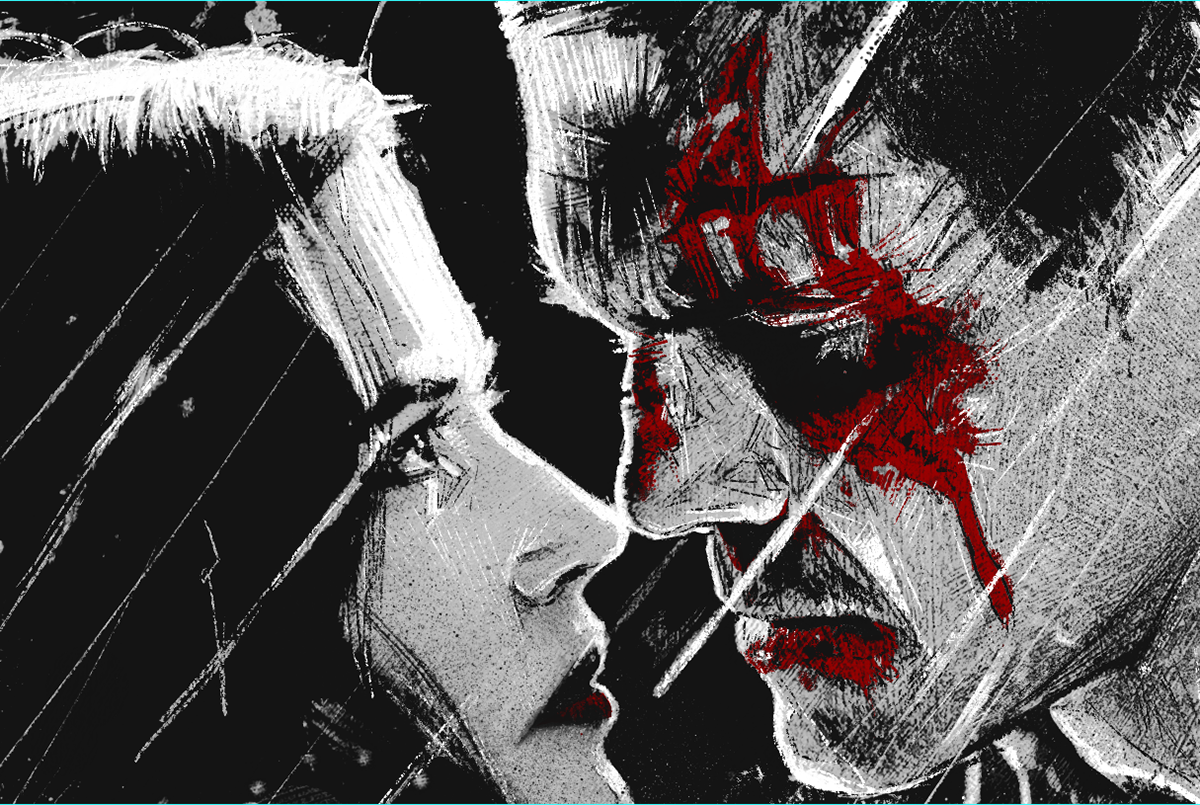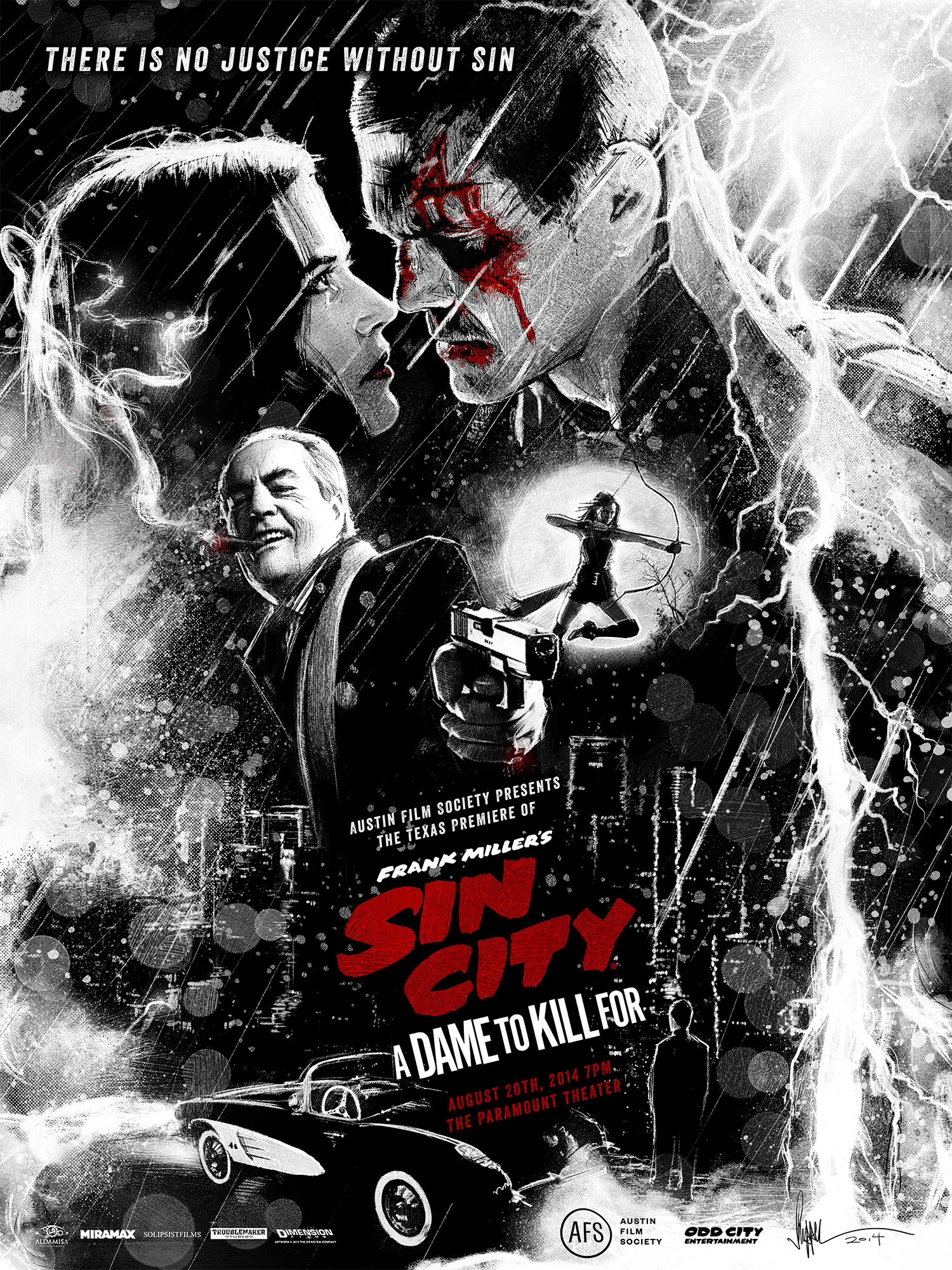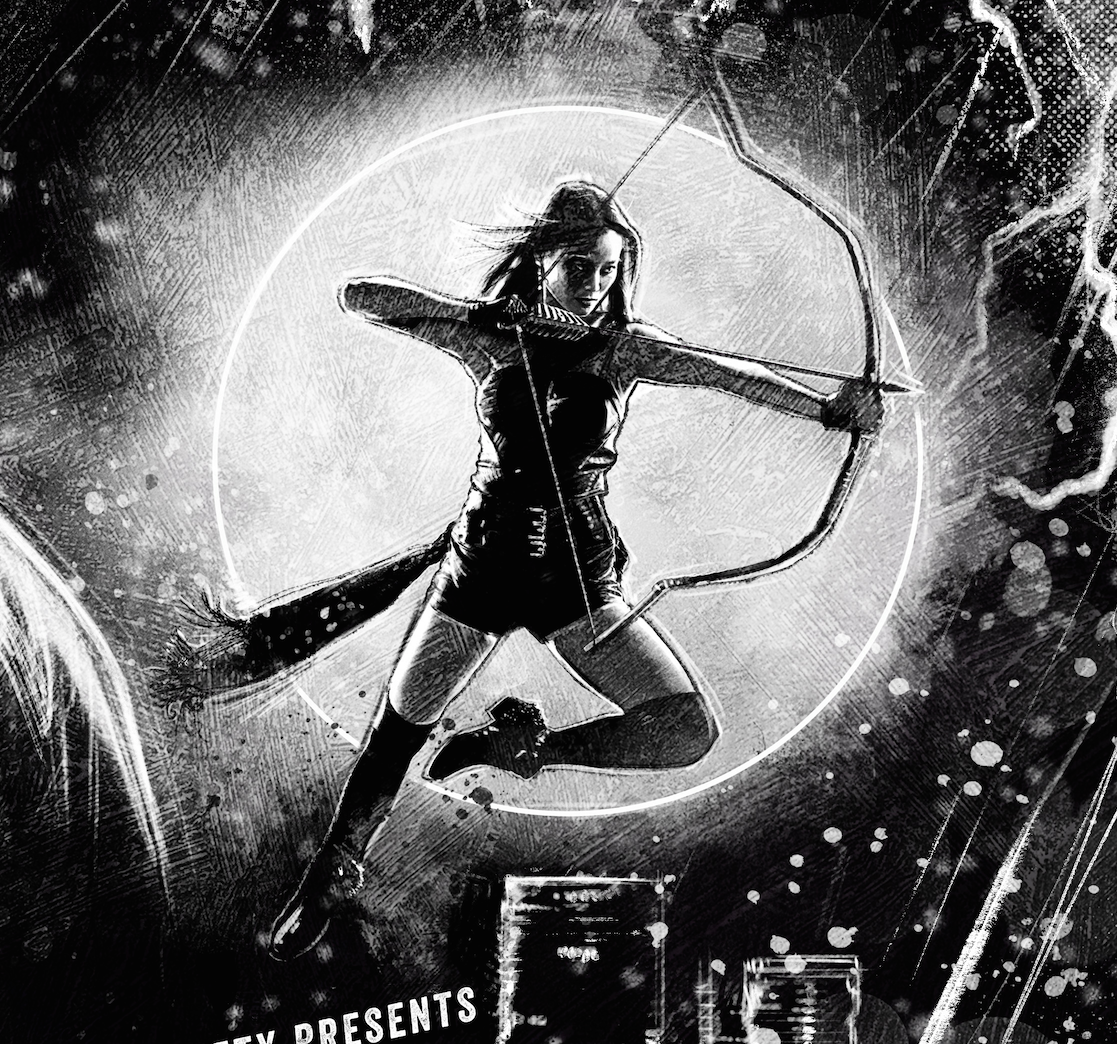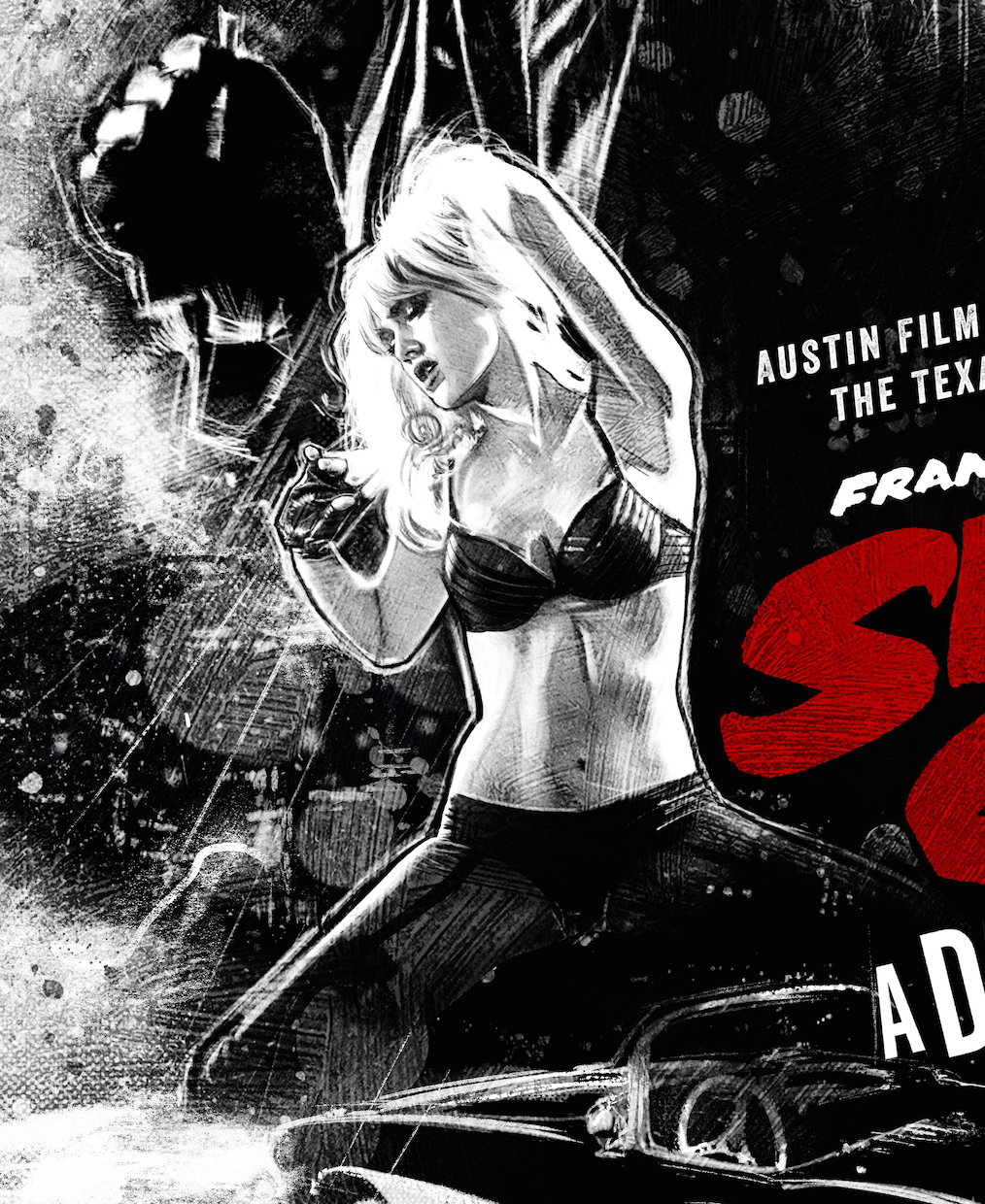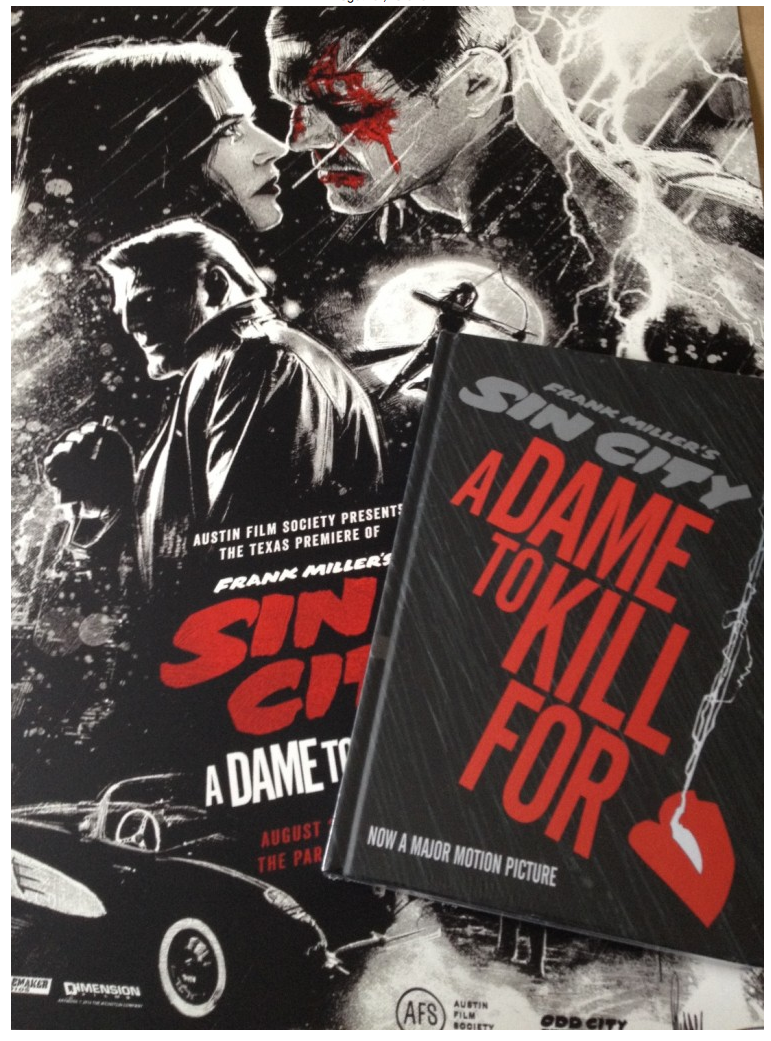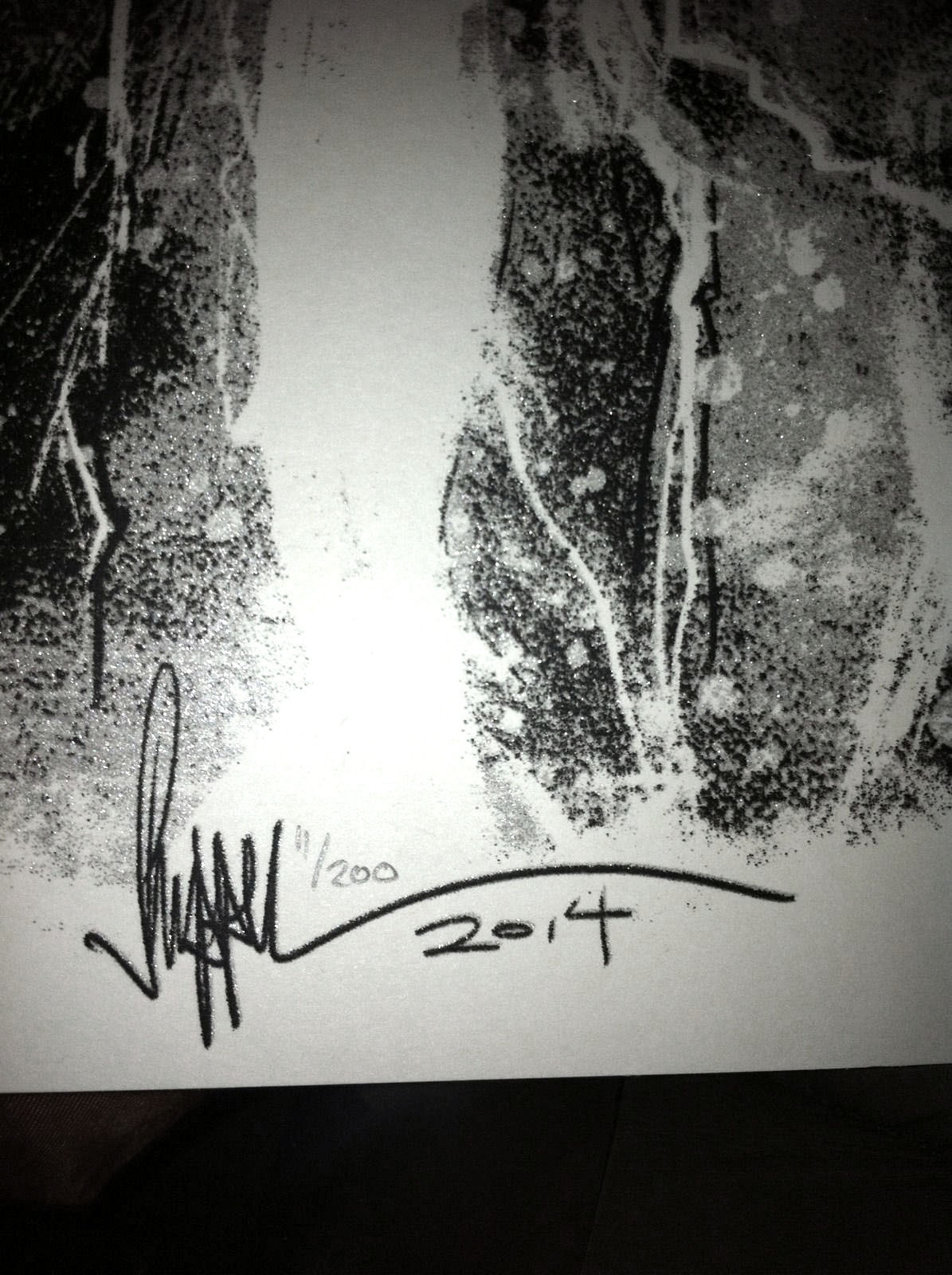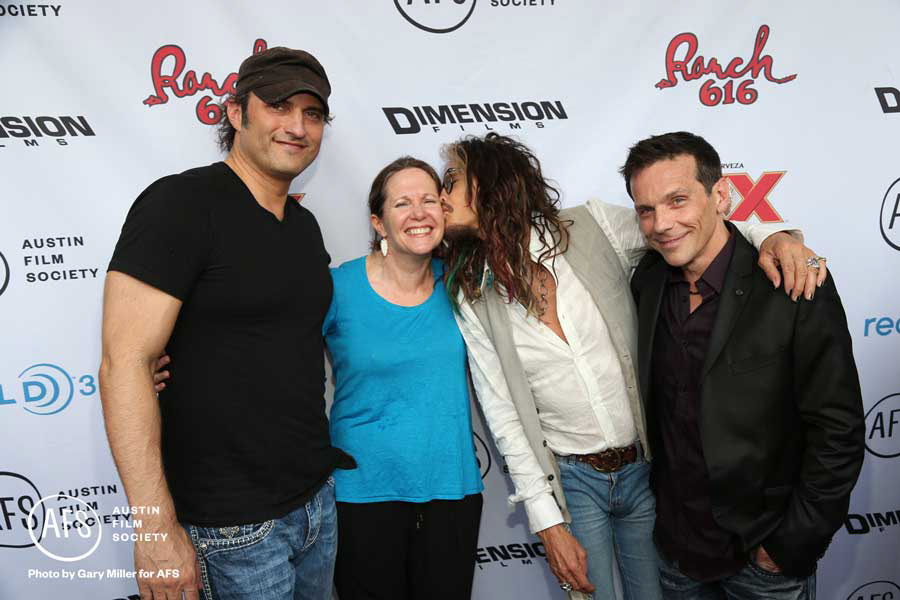 THANKS FOR CHECKING OUT THIS PROJECT!