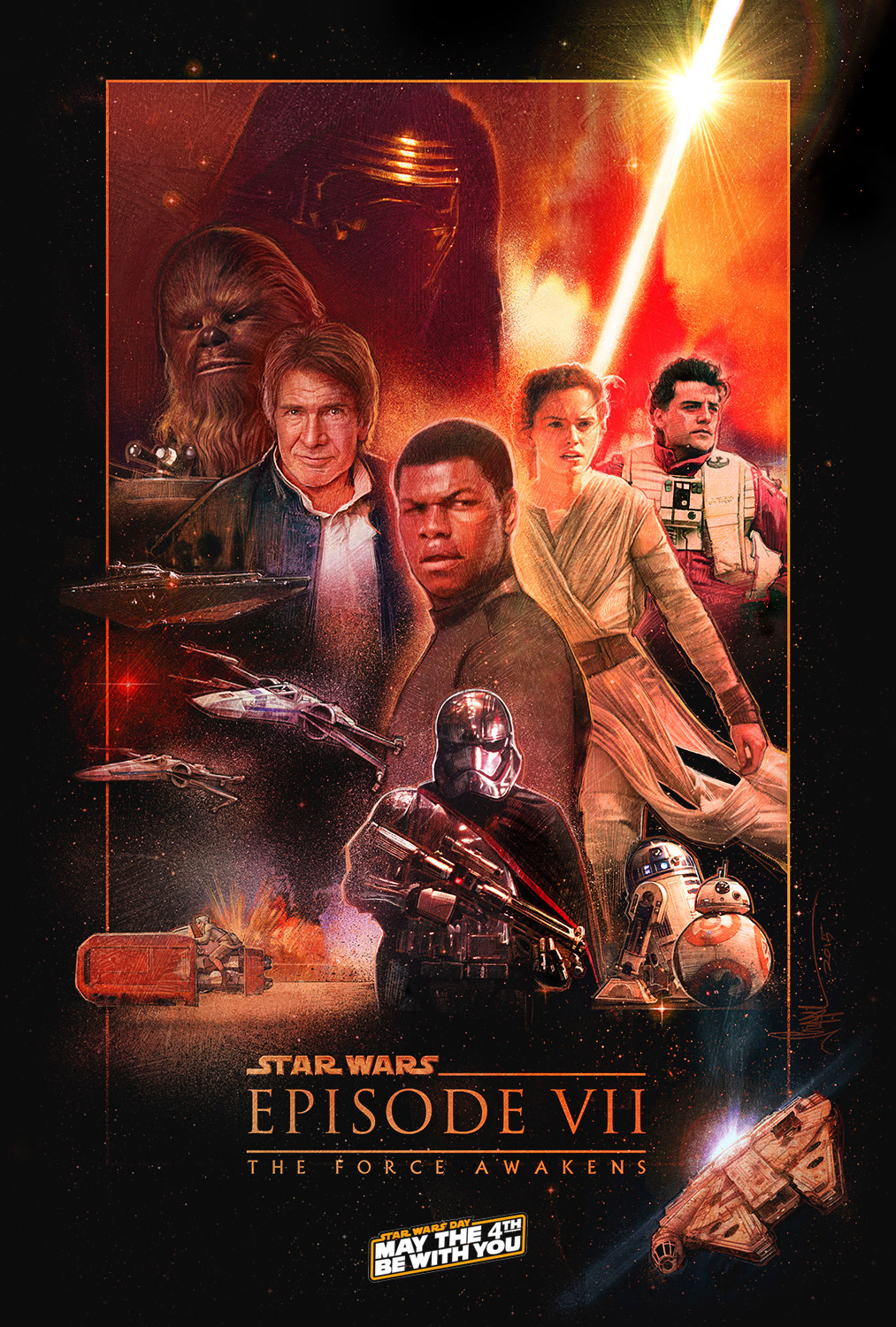 Star Wars: Episode VII - The Force Awakens
I set myself a personal art challenge and in turn celebrating Star Wars Day #May4thBeWithYou to create a finished poster concept in under a day. Ultimately the art is for my Friends, Fans and Followers who love Star Wars as much and even more than I do...
Hope you like it and remember, the Force will be with you... Always.