The first ever 'Real Life' Gallery show experience for Planet Pulp is upon us... 
I have been a member, or affectionately known as a 'Rogue' at Planet Pulp for some time and has been a great place online to blow off some creative steam over recent years... and showcase my work. Now, flexing those muscles again, its time for the first gallery Show to be held in Los Angeles in partnership with Hero Complex Gallery. RED. Exciting times! 
So without further ado, here's my finished painting for the show. I decided I would actually paint this one and broke out the airbrush, acrylics and Prismacolors!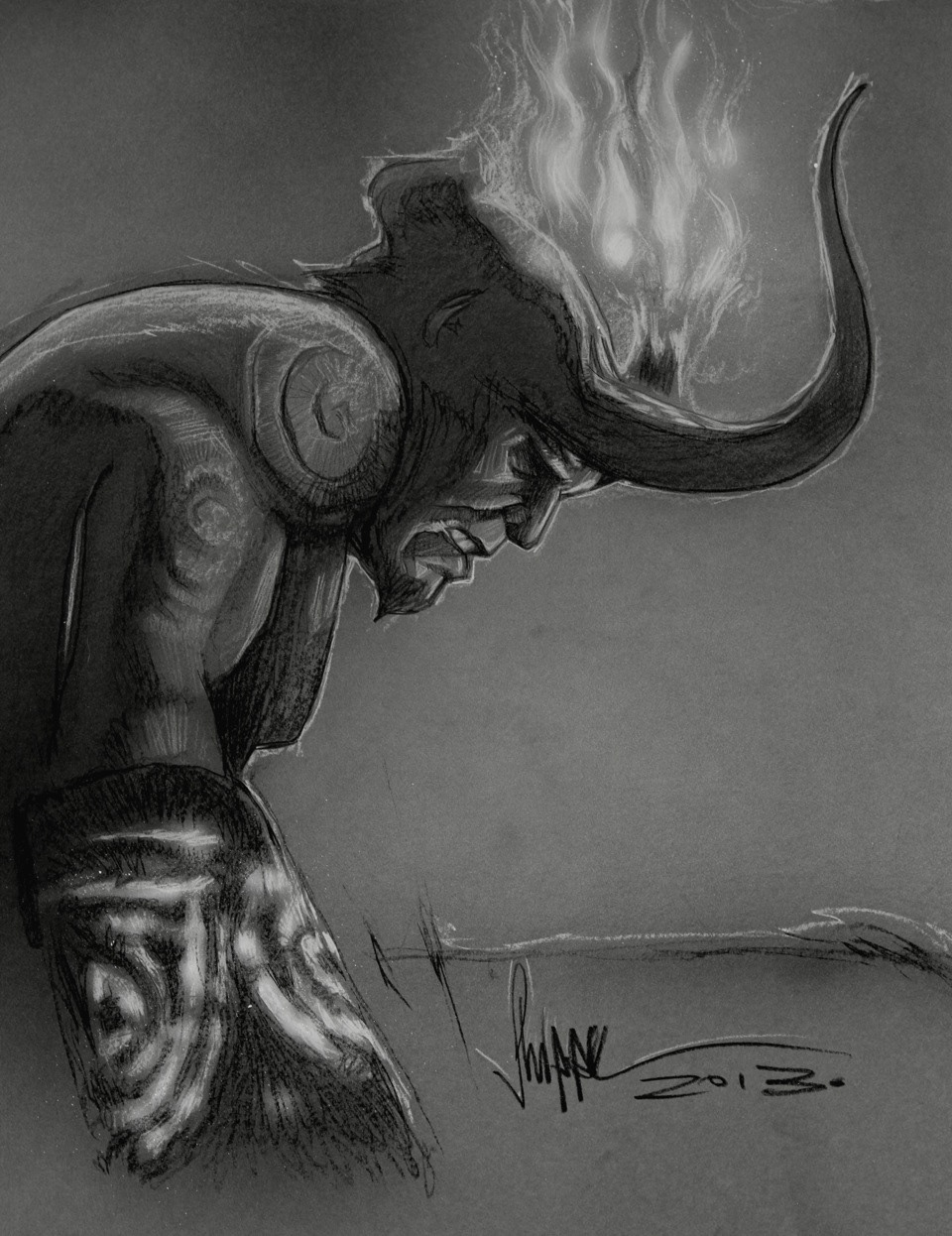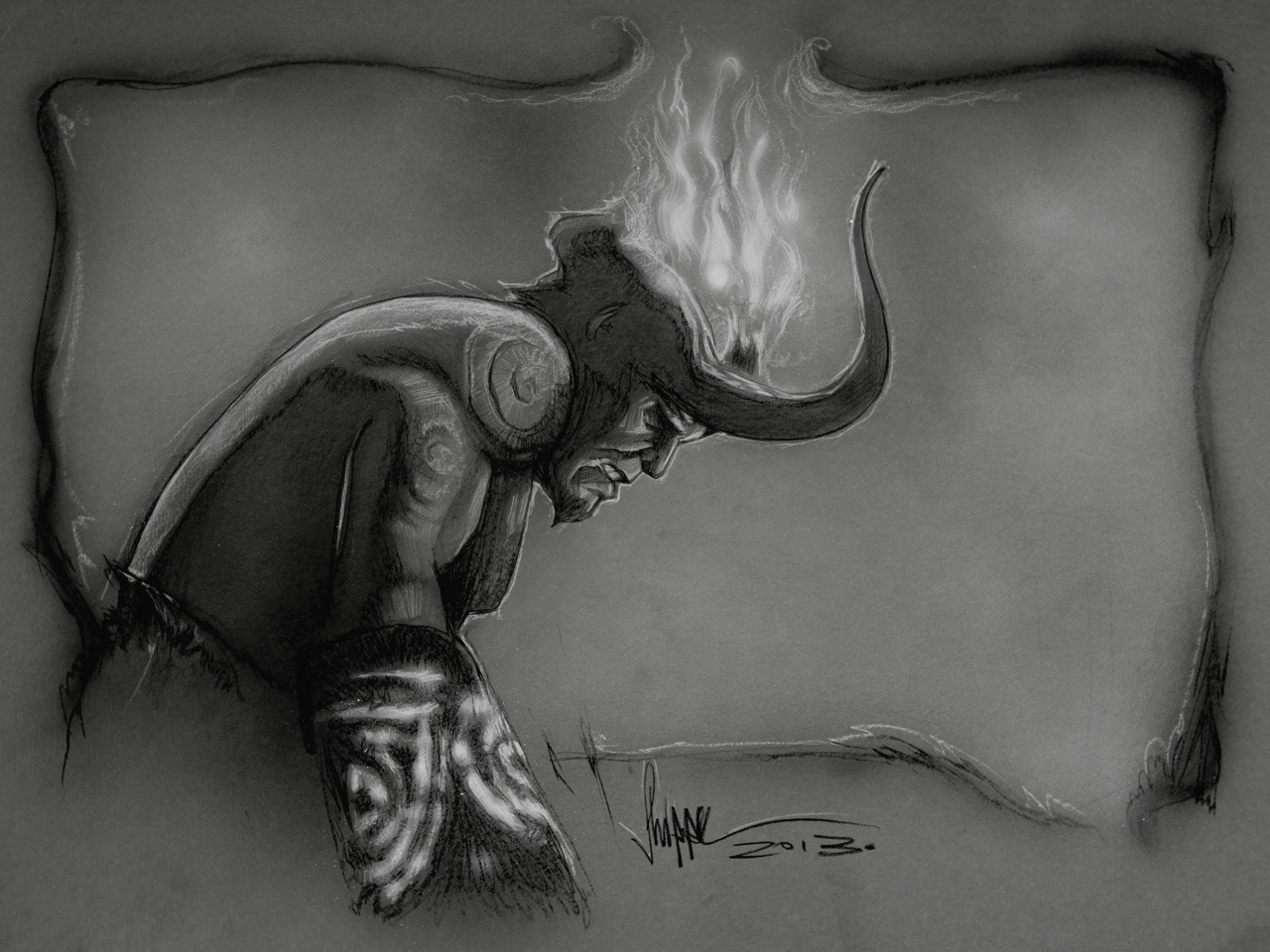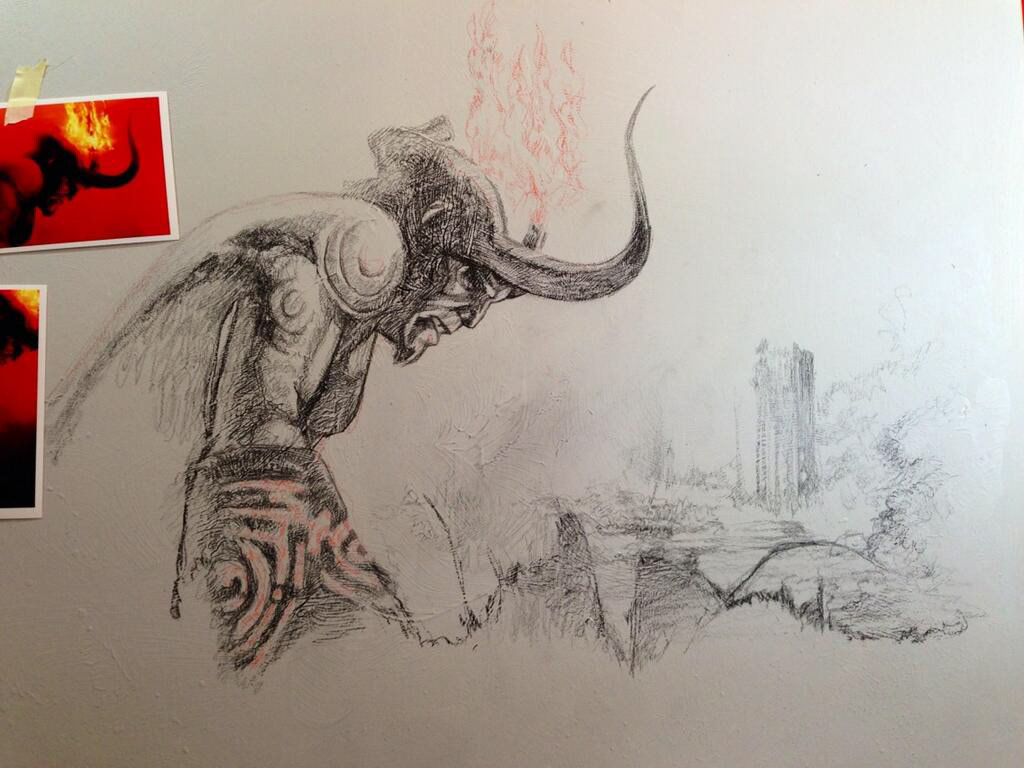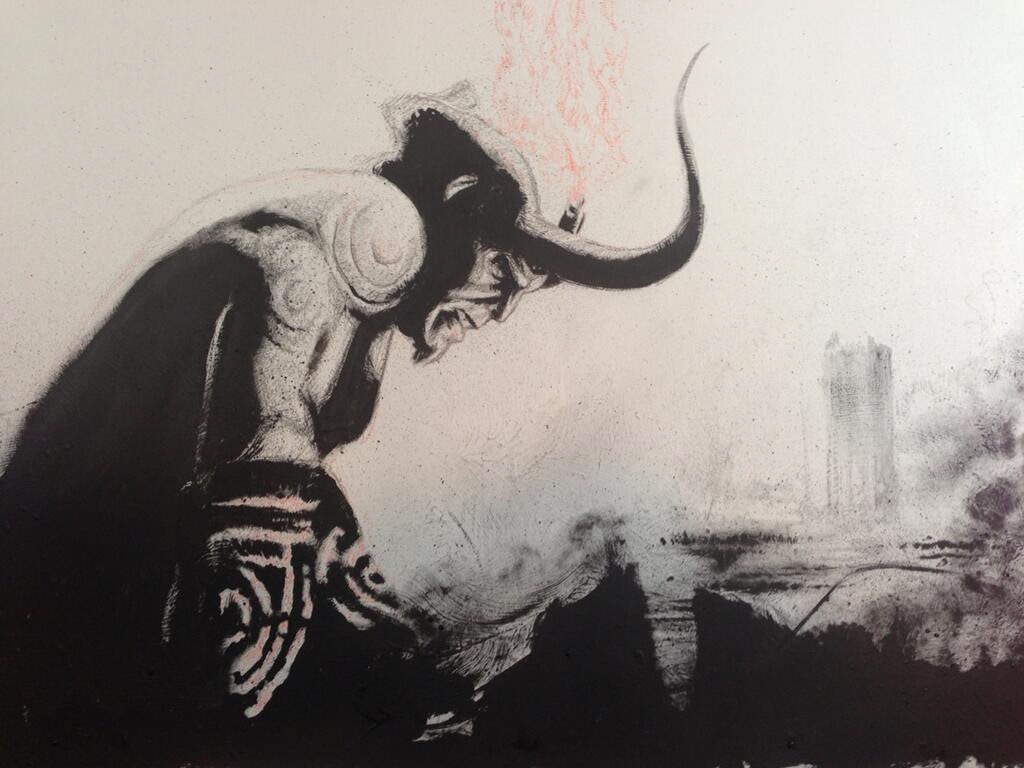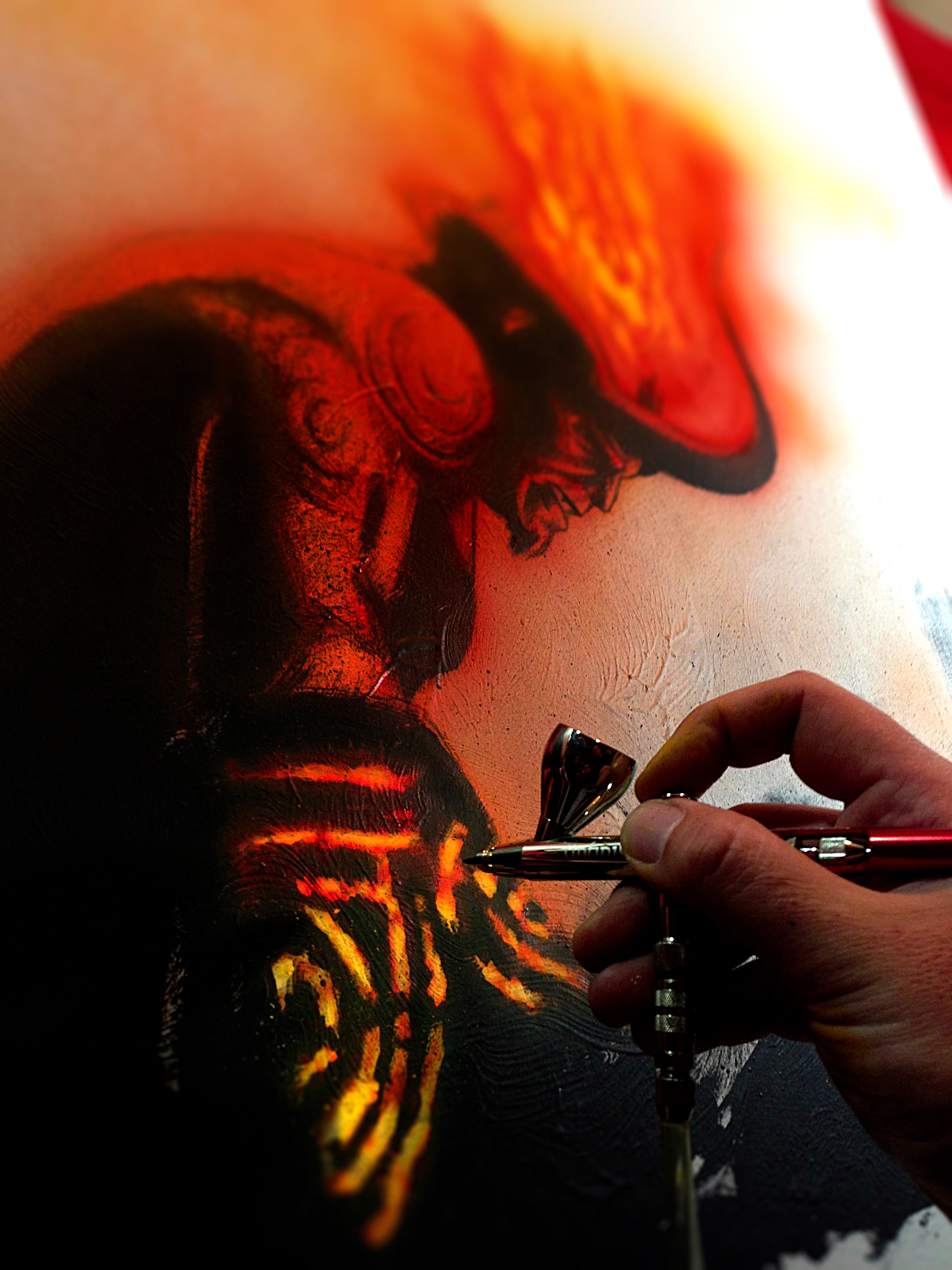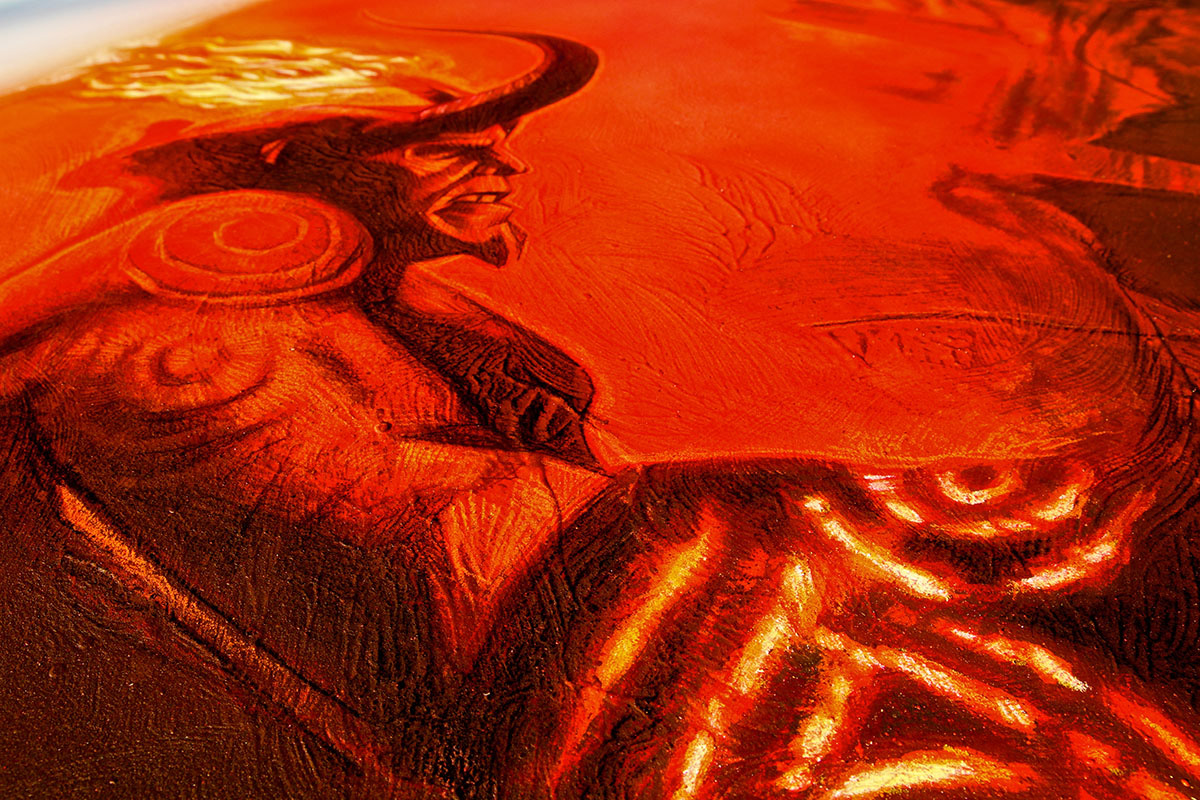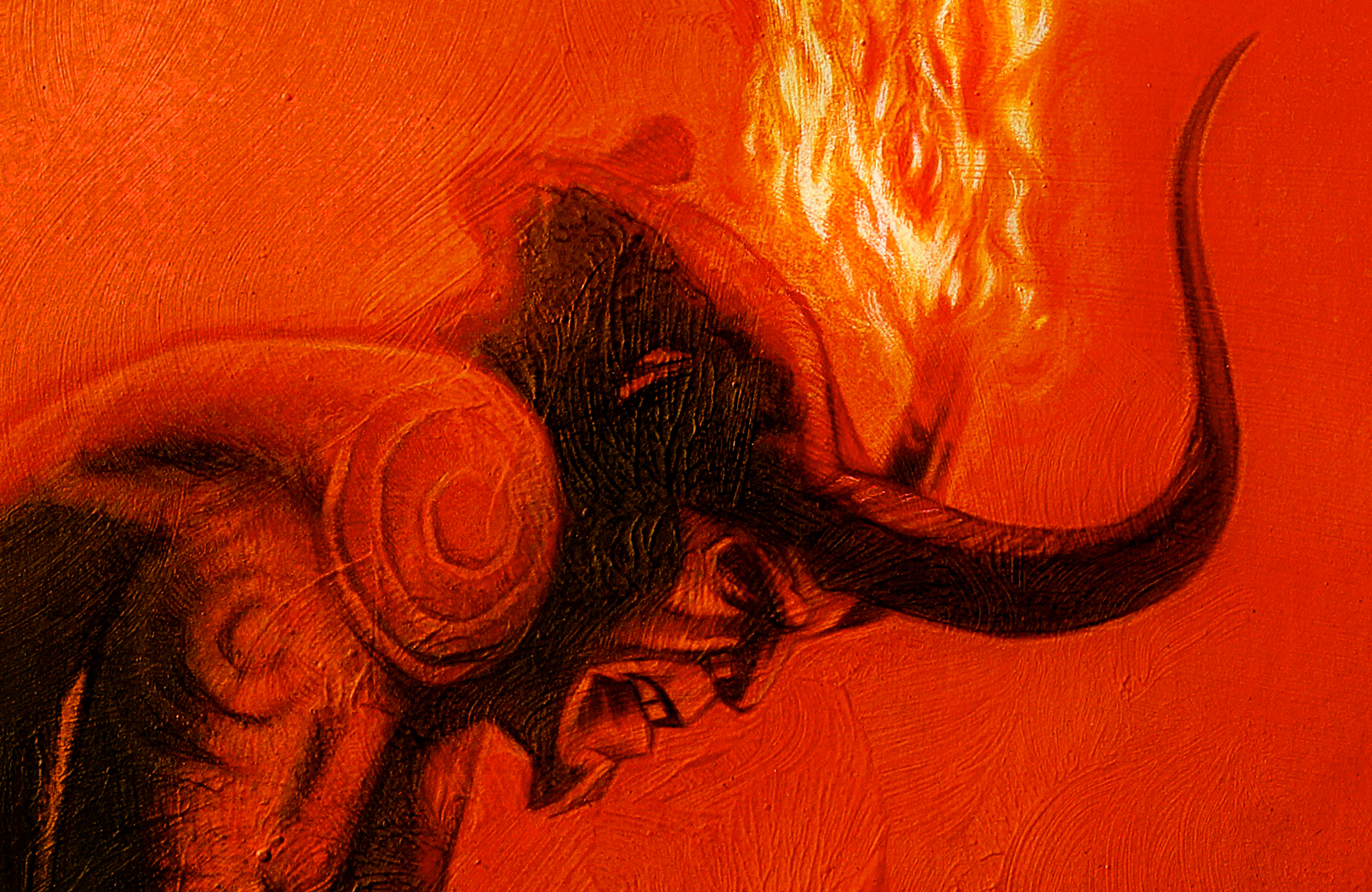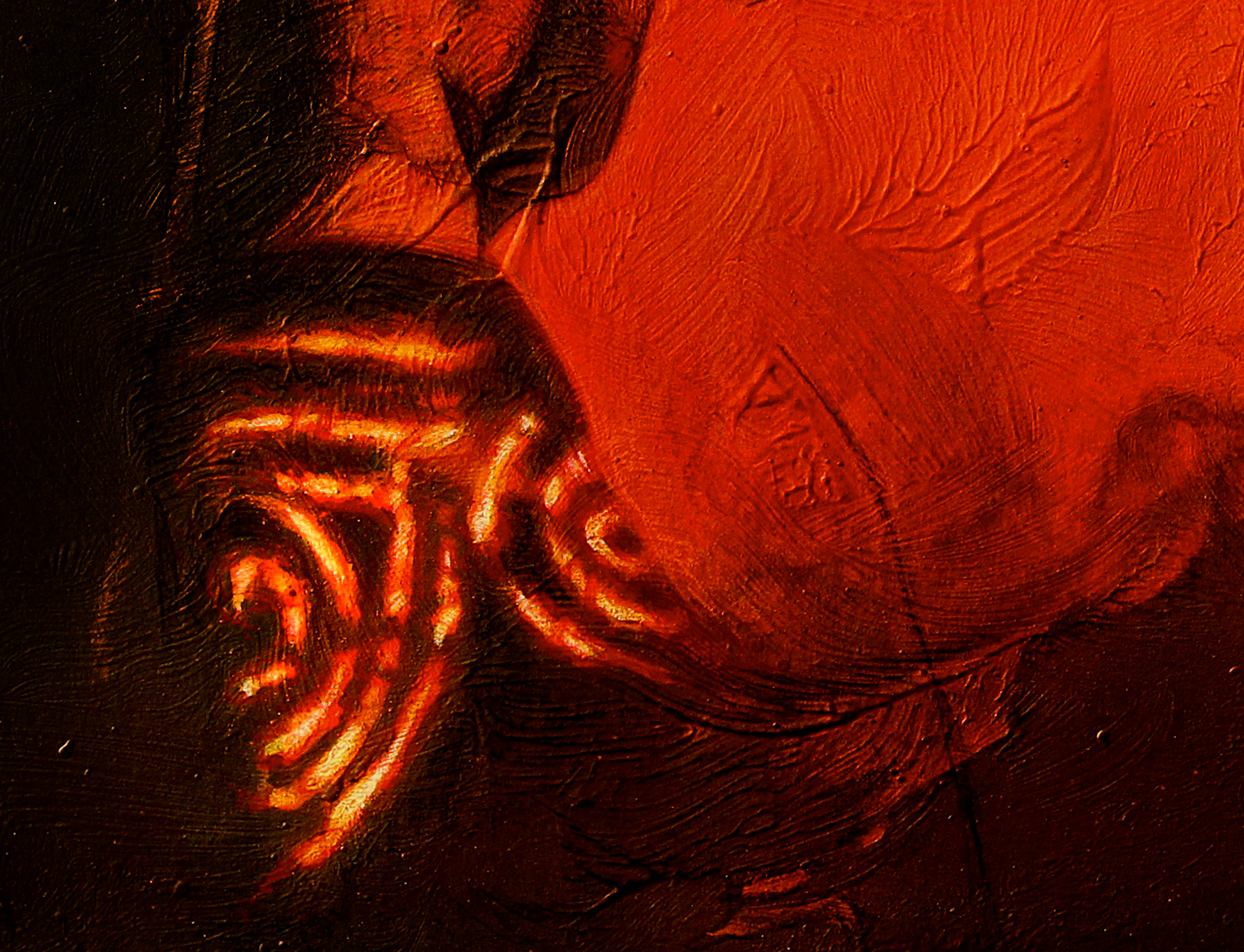 I have some other news relating to my HellBoy artwork. You can own an Original!
Hero Complex Gallery are holding a special charity auction of my original artwork, the comprehensive to the final Red piece, entitled "And Upon His Brow is Set a Crown of Flame" inspired by Hellboy. The auction will benefit the Calgary area due to the terrible floods that have permanently transformed that amazing city. This auction will commence on Saturday 6th July at the same time as the online sale for Red and the winning bidder will get this sketch as well as a copy of the finished print. Here's the info: 
Original Sketch by Paul Shipper 
"And Upon His Brow is Set a Crown of Flame" 
Inspired by Hellboy 
Approximately 19"x25" on Gray Art Paper 
8B Pencil, Prismacolor, and Black & White Acrylic Airbrush