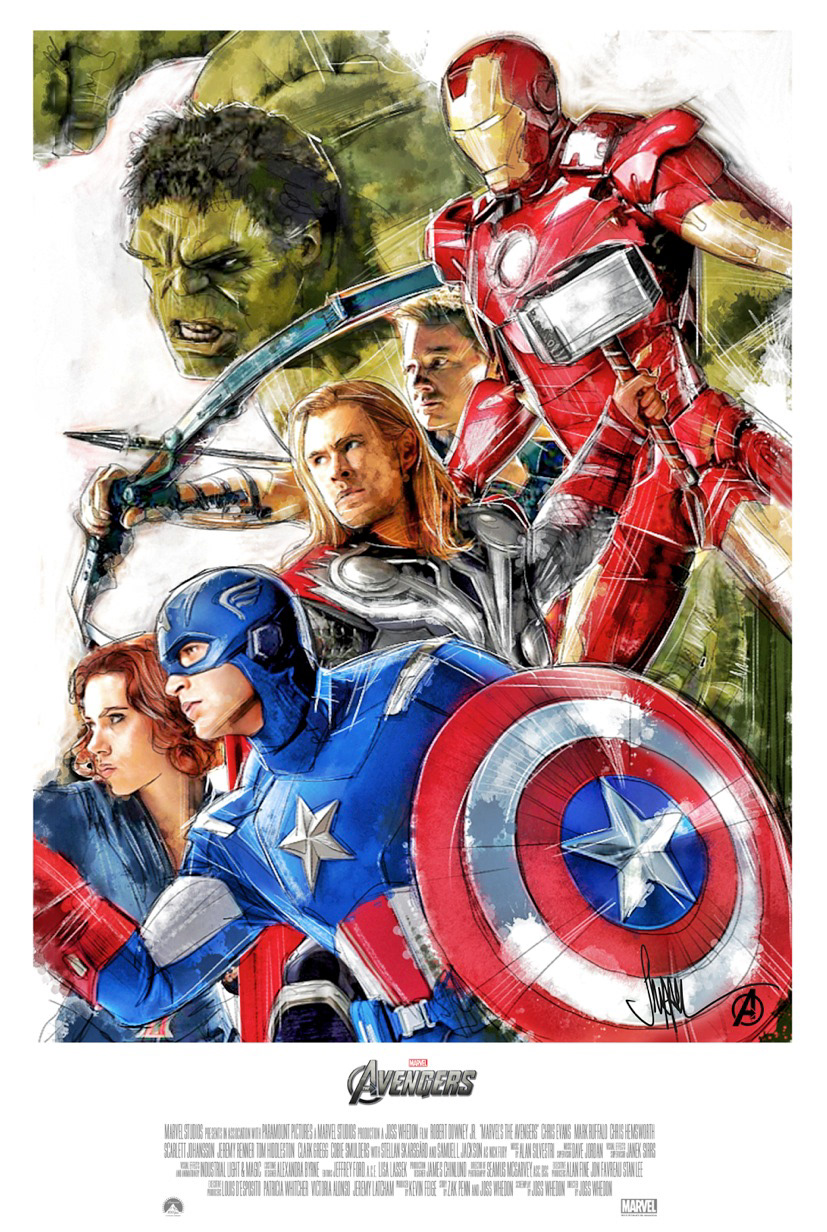 An iPad Illustration using Sketchbook Pro
I was asked by the organizers of ComiConn to create an illustration for the upcoming convention programme cover... Superheroes of my choice? ...hmmm, had to be the Avengers!
The illustration came together really well, sketched out ideas, researched, then designed in photoshop and illustrated using Autodesk sketchbook pro on the iPad. Originally just for mock up / Comp / idea purposes, but the client loved it so much they ran with it! Here it is as a mock up film poster.